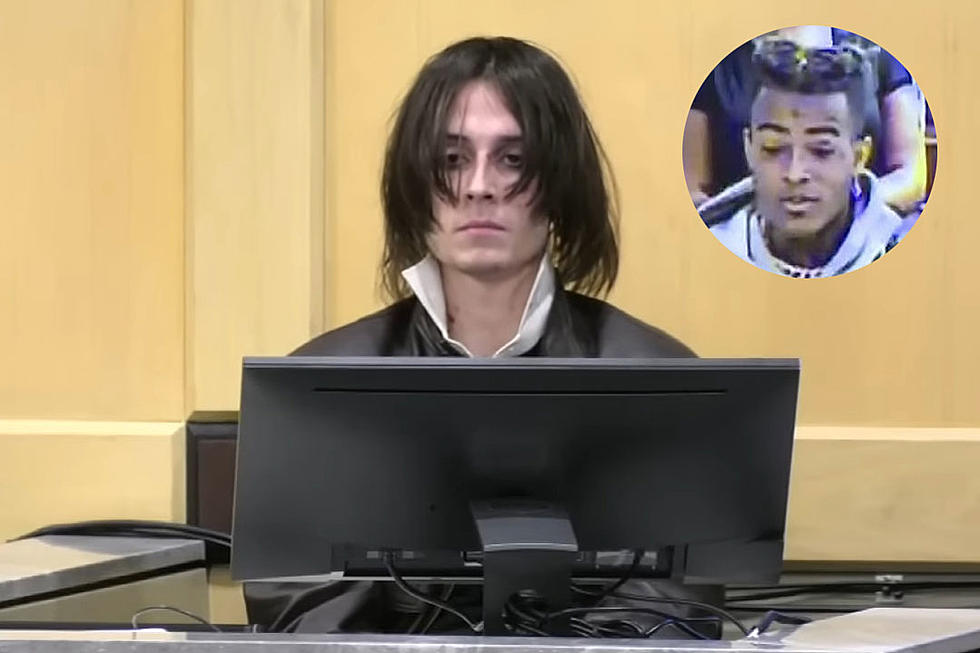 XXXTentacion Fan Explains in Court Why He Took Final Photo of Rapper After Being Shot and Put on Snapchat – Watch
Law&Crime Network/YouTube (2)
On day six of XXXTentacion's murder trial, a fan explained why he took the final photo of the late rapper after he was shot and put it on Snapchat. The photo was widely circulated on the internet following X's death.
On Tuesday (Feb. 14), a fan named Scott Barbieux testified at XXXTentacion's murder trial and explained why he snapped the final photo of the late rapper after he was shot. Mr. Barbieux told the jury that he and his ex-girlfriend were at RIVA Motorsports checking out bikes when he witnessed XXX getting robbed and fatally shot on June 18, 2018. After the incident, Barbieux testified that he checked on the lifeless body of X before snapping a photo and then uploading it to Snapchat.
During his testimony, which you can watch in the video below, Barbieux realized without a doubt that X was dead following the robbery after Barbieux approached the vehicle and saw bullet wounds. Barbieux told Prosecutor Pascale Achille in court that he snapped the photo because XXXTentacion was "his favorite musician." When the prosecutor asked him how long he had the photo in his possession, Barbieux said investigators took his phone immediately at the scene.
"Do you recall taking a photograph with your phone of Mr. Onfroy after he was shot and seated in his vehicle?" Achille asked Barbieux.
"Yes," Barbieux replied.
"Why did you do that?" Achille asked.
"Because I was a big fan of his and I wanted to have a photo to remember that forever," Barbieux said.
"Did that photograph, did you then upload it?" Achille asked.
"Yeah, it was on Snapchat, yes," Barbieux said.
Prior to the shooting incident, Barbieux testified that he bumped into the "Look at Me!" rapper at the South Florida motorcycle shop and tried to get a photograph with him but was denied.
Later, during the defense's cross-examination, Barbieux testified that he actually touched the body before snapping the photo. He testified that he shook X's body and realized the rapper had passed away. Defense attorney Mauricio Padilla then asked Barbieux if he was compensated for posting the image on social media, to which he replied, "No." Barbieux also stated that his photo didn't go viral because it was taken down immediately.
Michael Boatwright, Dedrick Williams and Trayvon Newsome are accused of robbing and killing XXXTentacion outside RIVA Motorsports in Deerfield Beach, Fla., with Boatwright being accused of firing the fatal shots. Robert Allen, who was also involved in the deadly shooting, pleaded guilty last August and is currently testifying against his codefendants.
Watch Fan Explain Why He Took the Photo of XXXTentacion at the 4:48:56-Mark Below
See the Current Status of Every Murdered Rapper's Case
XXL takes a look at the current status of the cases of hip-hop murders that have occurred over the past 35 years.