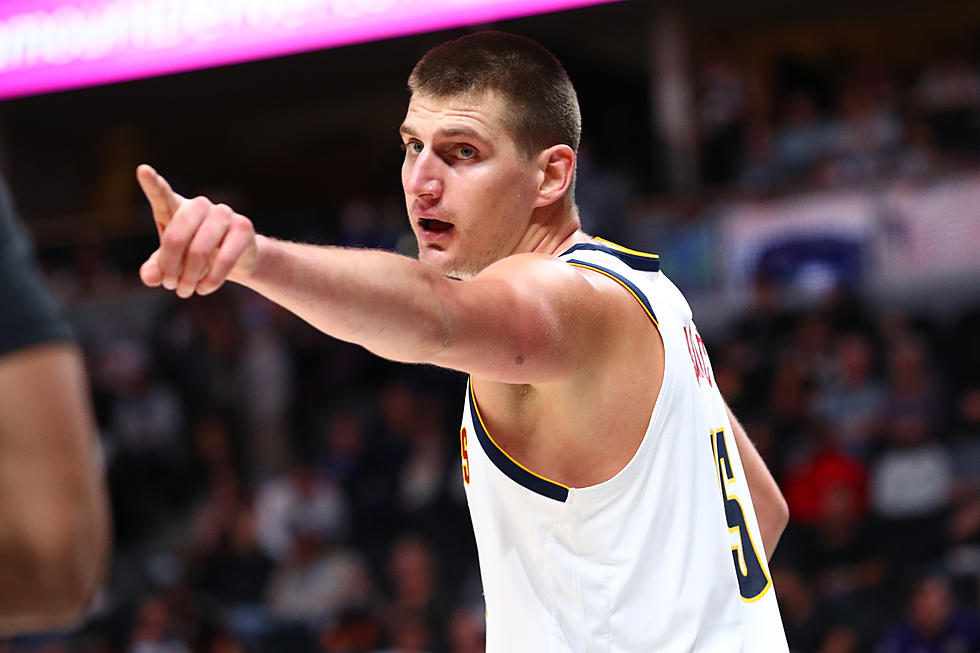 Jokic Is A Starting All-Star Again. Will He Repeat MVP Too?
(Photo by C. Morgan Engel/Getty Images)
The NBA announced on Thursday that Denver Nuggets Star, Nikola Jokic, is headed to the NBA All-Star game again this year as one of the team's starting players.
Nikola Jokic Named Starting NBA All-Star
He's a Joker, but he's also very serious about the game of basketball. Nikola Jokic's dedication has once again landed him a spot on the NBA All-Star Team. This will be the Joker's 4th NBA All-Star Game appearance since he was drafted by the Denver Nuggets in 2014. The reigning NBA MVP is currently averaging 26 points per game, 13 rebounds per game, and just over 7 assists per game so there was never any doubt he'd be one of this year's starting All-Stars.
This year's All-Star Game, its 71st edition, will be held in Cleavland Ohio on Sunday, February 20th in front of a packed house full of screaming NBA fans from all over the country. How many of them will be Jokic fans though? What's interesting as someone who's been a Denver Nuggets Player my whole life is that most other cities and the league itself, look at Denver as a "small" basketball market. The amount of whining and crying from a lot of the major sports shows on ESPN etc. when Jokic was awarded the NBA Most Valuable Player Award last year was wild. They didn't think he deserved it which is absurd when you look at his stats and how much he actually does for this team. In Denver, fans had started the "MVP" chants at Ball Arena for Denver Nuggets home games years ago so we all knew, then last summer the league, to the dismay of some, told the world that Nikola was THE MAN. Does he have a shot to repeat as this year's NBA MVP again? He's certainly atop of that list as of this writing so he has a really good shot at it. Being named a starting NBA All-Star doesn't hurt his case.
Congrats again to the Joker, not just an amazing basketball player, but an amazing person as well. Go make the Mile High City proud like always. Go Nuggets.
10 Things To Know Before You Go To A Denver Nuggets Basketball Game
You're going to a Denver Nuggets game, and you're going to have a fantastic time. Knowing what to expect will help ensure the experience of a lifetime.
11 Guys Who Could Be The Broncos Quarterback In 2022
Here are some guys that could be next in line to be the Denver Broncos starting quarterback for 2022.
More From Power 102.9 NoCo - KARS-FM