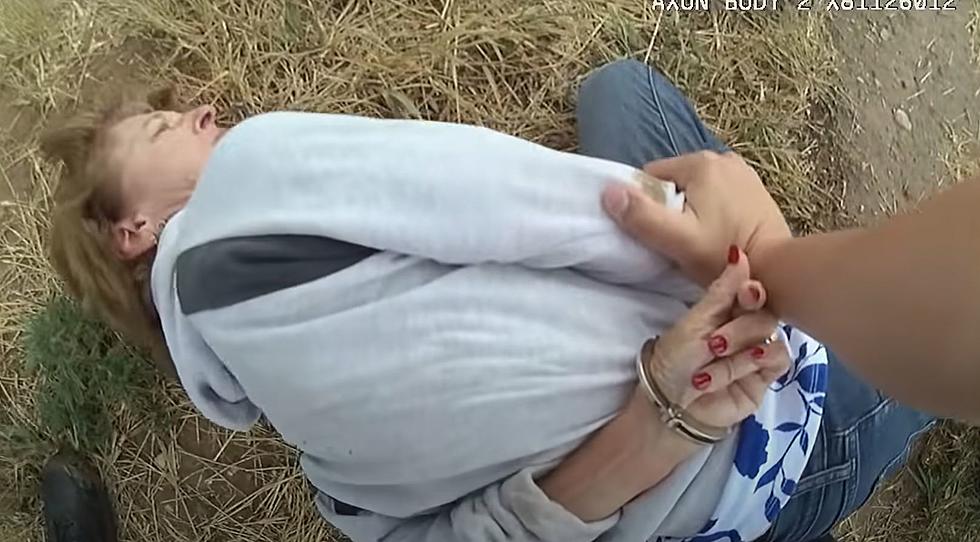 Karen Garner's Family Is "Physically Sickened" at Loveland Police After New Video Release
The Life & Liberty Law Office/YouTube
The family of Karen Garner, a 73-year-old woman with dementia, is "physically sickened" following the release of a new video, which shows Loveland Police Department (LPD) officers laughing about her violent 2020 arrest. 
In the disturbing footage, Officer Austin Hopp and Officer Daria Jalali are seen joking about making Garner's arm "pop" — an action that dislocated her shoulder and left her with a fractured humorous.
"The truth is that we are devastated. Karen is our mother. She is our children's grandmother. She is a human being," her family said in a statement released by FOX31. "We are physically sickened. We are angry. Our hearts could not possibly ache any more."
The 8th Judicial District Attorney's Office is investigating the LPD, which is also facing a federal civil rights lawsuit over the incident.
Hopp is currently on administrative leave, pending the results of an internal investigation. Jalali and another supervising officer who was on the scene have been reassigned to administrative duties.
The City of Loveland has not responded to the video, a silence that Garner's family called "a slap in the face." In a previous statement, the City said the "LPD takes very seriously the allegations concerning the arrest of resident Karen Garner."
The LPD has agreed to work with the Alzheimer's Association, who will train officers on how to better spot dementia in community members.
5 Most Dangerous Intersections in Fort Collins
More From Power 102.9 NoCo - KARS-FM