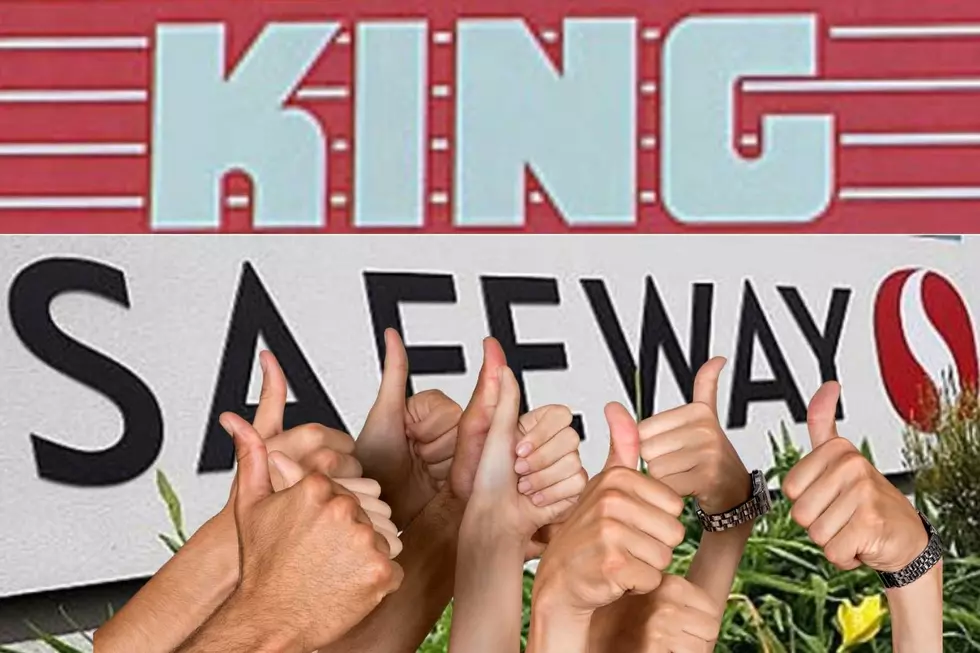 One Thing Lovelanders Can Smile About With the King Soopers/Albertsons Merger
TSM, Getty Images, Canva.com
It's going to be very big deal if/when the $25 billion merger between the two grocery chains goes through. Lovelanders will be keeping their collective fingers crossed, because it could very well include a wanted change.
It could end up being one of the biggest mergers in American business history, if Kroger merges with Albertsons. The idea is for them to join forces against Amazon and Wal Mart, and it could mean a big "win" for Loveland.
Waves of shock rolled through the country when the news dropped of the two chains becoming one, with many wondering if it will be approved by the SEC, and if so, how much will our grocery bills go up because of the merger, and how it will affect the workers at all those stores. These are all good reasons to be concerned, but how about one reason to root for the merger?
Around the Fort Collins area, there are mostly King Soopers and Safeway stores; we don't have have any Vons or Albertsons in Northern Colorado. After news of the merger came out, I saw many taking sides on which store they liked more; the idea of the two becoming the same, does seem weird.
If everything goes as the two parties plan, and the $25 billion merger happens, we're bound to see at least a few changes at the King Soopers and Safeways we shop at, including a name change. However, folks in Loveland can get their hopes up that one thing they've been wanting, will indeed happen.
On Eisenhower, just east of Madison in Loveland, sits this empty blue roof building. The "eyesore" has sat (mostly) empty for 15 years, when the Albertsons that was there was closed. This building is still leased by Albertsons to the tune of $200,000 a year. That's a lot of lettuce when it comes to "clearing the books" when dealing with a merger.
I'd like to think that by 2024, this building will be bustling with some new business inside, or several businesses. Let's keep our fingers crossed.
12 Amazing Colorado Drives for Viewing the Fall Colors in 2022
Check out 12 of the most popular fall color drives to put on your Colorado bucket list. Scroll on to learn about fall color routes in each part of the state that are perfect for enjoying the changing seasons.
Coolest Things Made in Colorado - 10 Nominees
10 of the coolest things that are made in Colorado and have been nominated for the stat's inaugural event.
More From Power 102.9 NoCo - KARS-FM