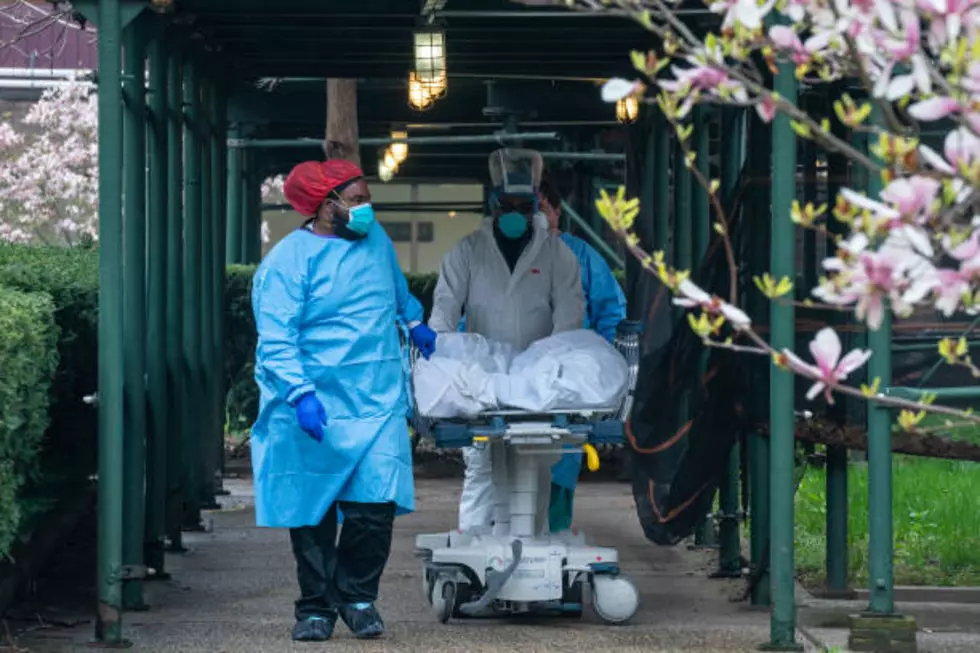 Larimer County Exceeds 80 COVID-19 Deaths, Remains High Risk
Getty Images
Larimer County recorded two new COVID-19 deaths on Tuesday (Dec. 8), bringing the county's cumulative total of deaths to 81 since the start of the pandemic.
According to the latest update from the Larimer County Department of Health, an 88-year-old Loveland woman died on Dec. 3 and a 103-year-old Berthoud woman died on Nov. 24. Both deaths were included in Tuesday's report.
Larimer County also added 317 new COVID-19 cases to its cumulative tally on Tuesday, bringing the new total number of cases in the county to 11,879 since March.
County health officials reported that community spread is the primary cause for COVID infections and that health care facilities currently hold the most outbreaks.
Although the Larimer County Department of Health records outbreak updates on Wednesdays, they've recently added information breaking down specifics regarding the 189 recorded outbreaks since March; Among those. 90 are currently active.
Of the 90 active outbreaks, 38 were reported at health care facilities, 31 at restaurants and bars, 25 in office settings, 14 at construction sites and 18 at schools/universities.
Other outbreaks were reported at retail stores, warehouses/distribution centers and at businesses that provide personal services.
Overall, Larimer County's COVID-19 risk remains high; there are 113 patients being treated for the novel coronavirus in hospitals across the county, the two-week positivity rate currently stands at 11.7%, and the two-week overall prevalence rate stands at 795 cases per 100,000 county residents.
Enter your number to get our free mobile app
READ MORE: Here are 50 ways you can improve your work from home lifestyle
More From Power 102.9 NoCo - KARS-FM