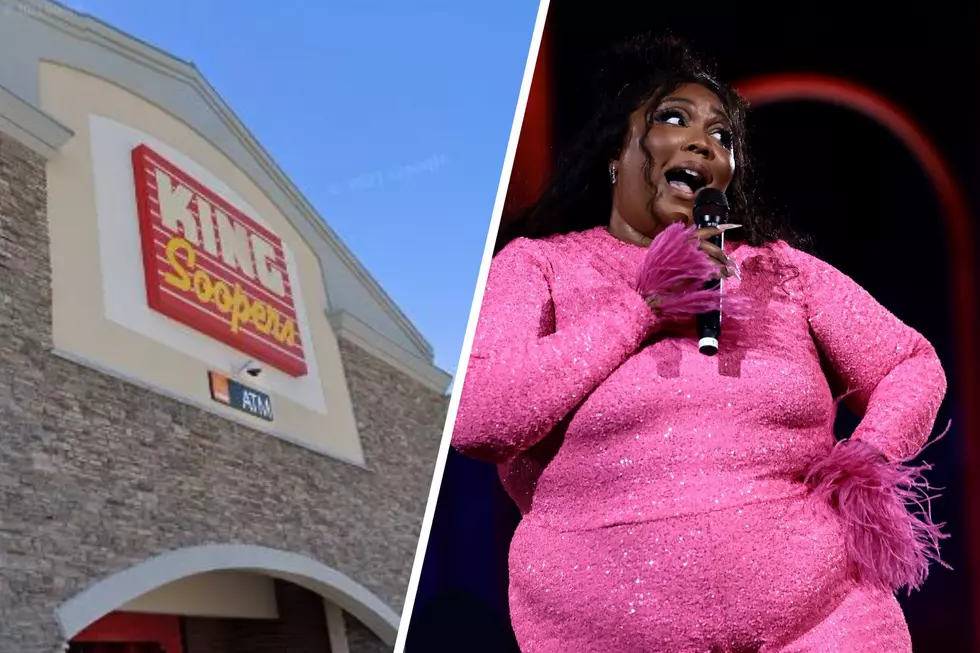 Before She Was Famous, Lizzo Worked at a Colorado King Soopers
Instant Street View, Getty Images
You know Lizzo as the controversial flutist behind hits like "Truth Hurts," but did you know that she's from Colorado?
Well, sort of.
A deep dive into the singer's Wikipedia page shows that she was born in Detroit, Michigan, and spent much of her life in cities like Houston and Minneapolis before kickstarting her career in Los Angeles.
There's no mention of Colorado, but now, Lizzo has confirmed her Centennial State roots.
The rapper was performing her Halloween show at Ball Arena in Denver (99.9 The Point sent some of you there) when she decided to reveal an exciting tidbit to the audience: she used to work at a King Soopers in Colorado.
"About Damn Time" — Lizzo
In a TikTok video shared by @patriciaxchin, Lizzo told fans that she lived in Aurora and "pushed carts in the [expletive] snow" at the local King Soopers before being promoted to the grocery store's lotto table, triumphantly stating: "Now I'm on tour with Latto, what's good?!"
WARNING: The following TikTok is NSFW.
The "About Damn Time" singer then used the story of her time in the Centennial State to share an uplifting message with the audience members.
No matter what you do in your life right now [or] how you feel about where you are in your life right now, treat every moment like you're that b****. When I was pushing them carts, I was that b****.

— Lizzo at her Ball Arena show
This isn't the first time that Lizzo has spoken about her Colorado connection. According to 9News, the singer told fans at her 2019 concert that she had lived in Aurora for a year.
Here Are the Many Times Nicki Minaj Gave Flowers to Other Women in Hip-Hop
11 Essential Things To Know About Concerts At Red Rocks Amphiteatre
Attending a concert at Red Rocks is an awesome experience, but the best way to guarantee a fabulous night out is to go prepared and to know what to expect when you get there. Here are some essential things to know before you go.
More From Power 102.9 NoCo - KARS-FM