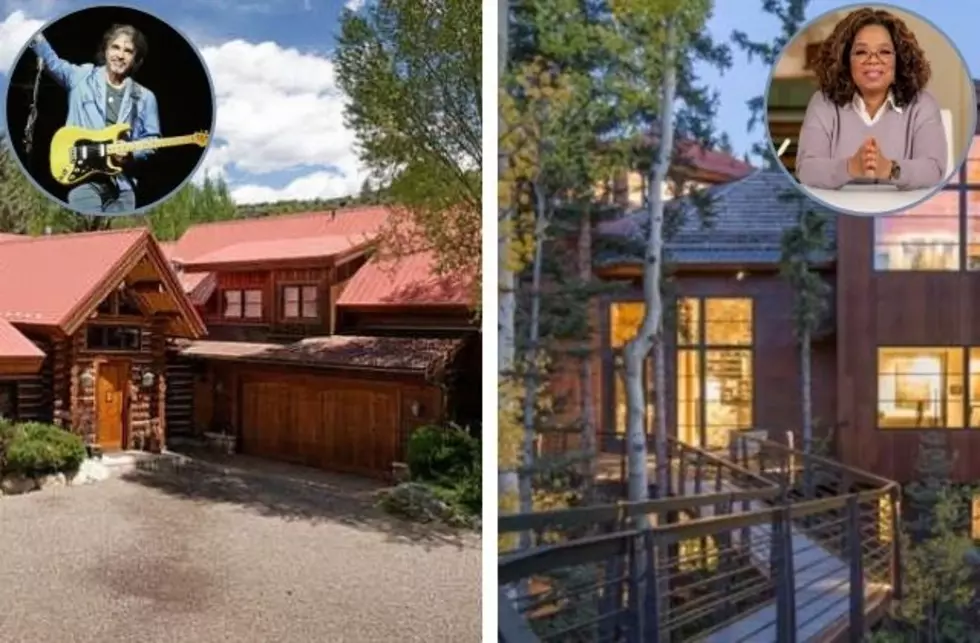 Look Inside These 6 Celebrity Colorado Homes
Courtesy of Zillow, Getty Images
Aside from an ocean beach, Colorado pretty much has it all: majestic mountains, standout skiing, legal marijuana, craft beer galore and more.
With that in mind, it's no surprise that the rich and famous flock to the Centennial State.
Whether they've owned a mansion in the past or are currently relaxing mountainside, celebrities of all statures — from movie stars to stand-up comics to talk show hosts —  have experienced what it's like to live in our state.
Thanks to the internet (and real estate websites), we're able to see how the other half lives. Take a look inside these six celebrity Colorado homes:
Colorado real estate articles are made possible by our partners FNBO, The great big small bank that supports the local community and economy.
Look Inside These 6 Celebrity Colorado Homes
UP NEXT: Celebrity Sightings in Northern Colorado
More From Power 102.9 NoCo - KARS-FM