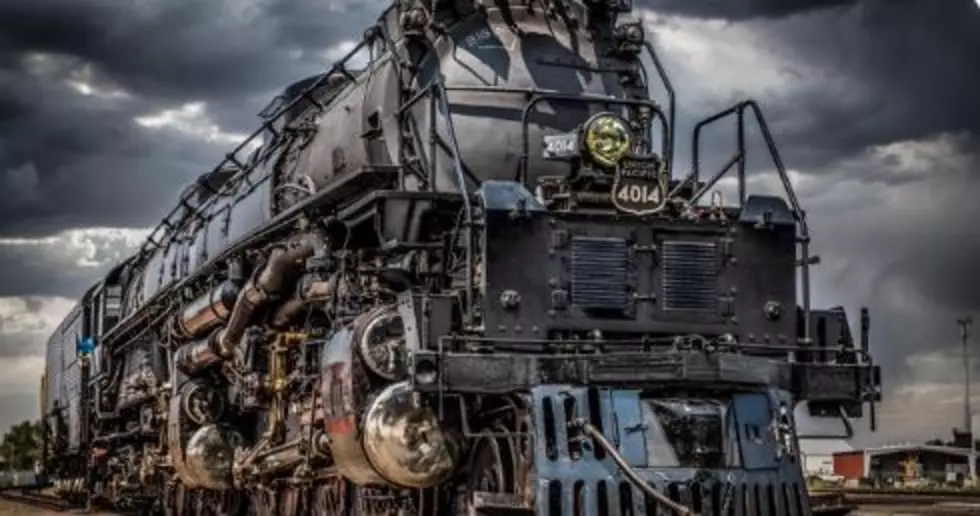 Love Big Trains? This Bad Boy Is Rolling Thru Greeley This Week
Twitter/UP Steam
There are trains and then there are massive locomotives and one of the biggest is set to be rolling through Colorado and in particular rolling through and on display in Greeley this week.
According to a press release from Union Pacific, the U.P. Big Boy No.4014 is heading down to Denver from Cheyenne and will make a stop in Greeley for all to appreciate and check out up close. What's the occasion you ask? To celebrate 160 years of the Union Pacific Railroad.
Now I'm no expert on trains but this thing is a monster, weighing in at around 1.2 million pounds and 132 feet long. Impressive to say the least.
There are actually 7 of these things currently on display in the United States but this particular one, Big Boy No 4014 is the only one functioning.
There were a total of 25 built back in the day around World War II for hauling heavy stuff around and while this particular Big Boy was retired back in 1961, it's still running for fun and for all to check out and enjoy which you can do later this week for free.
  As impressive as this looks, I'm pretty sure this is one of those instances where the pictures don't really do it as much justice as seeing it up close and personal would.
So on Thursday, Big Boy No. 4014 will be on full display in Greeley at the 10th street crossing East of downtown before it heads South for an appearance at Union Station in Denver where it will take passengers on a trip back to Cheyenne so if you want to ride you'll be able to but, it won't be cheap.
Tickets range from the most basic experience being $650 up to $1200 for the full dining and dome diner experience with proceeds going to the Union Pacific Museum which is a non profit located in Iowa.
More From Power 102.9 NoCo - KARS-FM