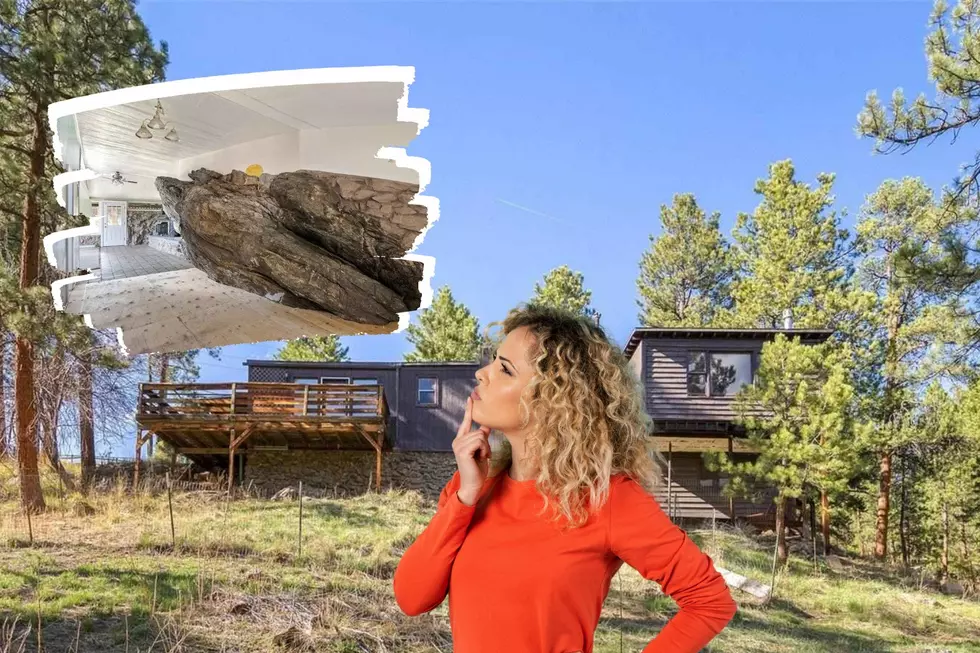 Love Rocks? $250K Colorado Home Could be the Perfect Fixer Upper
Bob Maiocco Brokered by: eXp Realty, LLC-Canva
We've been trying to come up with rock puns that would be fitting for this home... Instead, the more we look at the photos, the more we are left scratching our heads.
If you have an obsession with rocks, this home located in Evergreen, Colorado listed on Realtor for $250K may just be the ideal home for you. However, it appears there is a lot of work that is going to have to go into this place to make it a home that rocks.
The two-bedroom, two-bathroom home at 4782 Forest Hill Road is on a 1.18-acre lot. Inside the home, there is 1,529 square feet of living space. But we can't help to think there could be much more square footage if it wasn't for the gigantic slab of rock taking up most of what appears to be the living room.
Check out the photos of this Evergreen, Colorado home:
Love Rocks? $250K Colorado Home Could be the Perfect Fixer-Upper
Have a fascination with rocks? You might want to check out this Evergreen, Colorado fixer-upper home.
The listing on Realtor states that deep improvements would need to be done to the home. Some of those improvements include:
Electricity - meter is disconnected
Water - water line is turned off
Sewage - the old septic tank was abandoned and filled
On top of the three major needs in this home, it appears that the majority of the interior would need some level of rehabilitation in every room. If you would like to learn more about this $250K home with gigantic rocks in the living area, you can see the full listing on Realtor.
Check Out This Funky Colorado Earth House Selling for $730K
This funky earth house has us wanting to live there.
LOOK: The Least Expensive Home In Larimer County Is Under $200K
This Aspen Mansion Has Been Listed for $100 Million
Take a look inside the most expensive single-family home ever listed in the state of Colorado.
More From Power 102.9 NoCo - KARS-FM