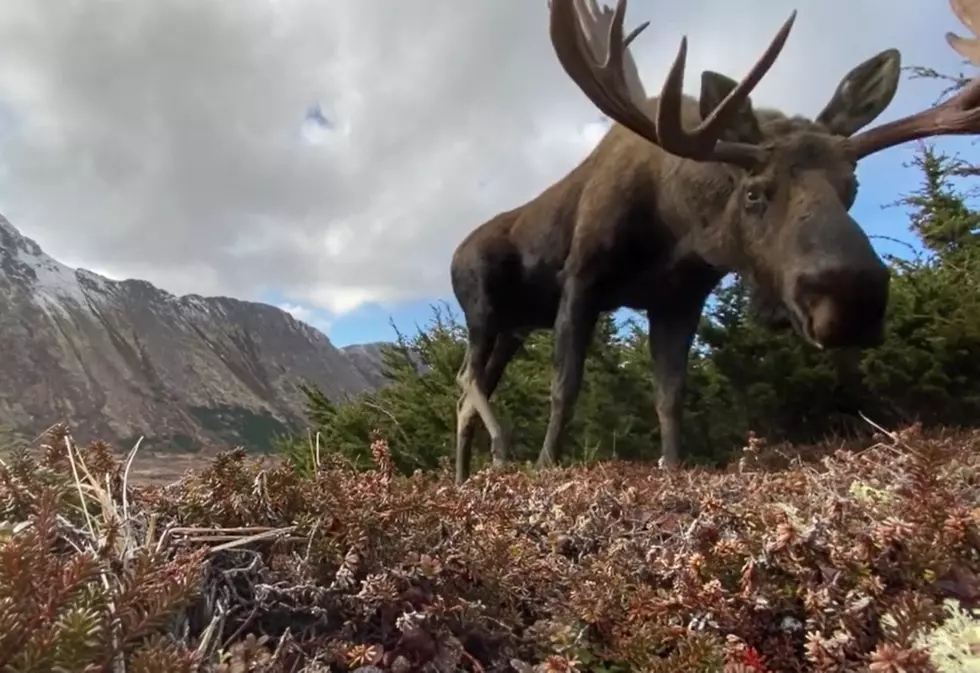 Moose Stomps Dog To Death In Front Of Owners On Hiking Trail
ViralHog via Rumble
This is just one of those stories that is so heartbreaking in every way, shape and form.
Over the past several weeks, there have been an influx in moose encounters all over Colorado due to rutting season (which is basically their mating season) where moose can become more aggressive than usual. It's important to always remember that moose are NOT afraid of people or dogs and that was a painful reminder to the owners of a dog named Arlo who was trampled to death on a hiking trail on Saturday.
The incident happened on the Masontown Trail out in Frisco, Colorado where, according to the Summit County Rescue Group, the dog was roaming off leash past its owners when it encountered 3 moose, one of which trampled him to death as he tried to get back towards his family.
The Summit County Rescue Team later posed this yesterday about moose safety and it's something that needs to be taken seriously when spotting a moose (or ANY type of wildlife...in the wild)
Moose do NOT fear humans and when they see dogs, they treat them like wolves...they see dogs as a major threat so they will attack to do what they feel they need to do to protect themselves so it's extra important to keep your dogs leashed up when on trails so they don't wander to far away from you.
Our thoughts go out to this dog's owners who....I can't even begin to imagine the heartbreak they're feeling today.
So...what is one to do if and when you come across a moose in the wild? The Summit Rescue Group posted a tweet that includes a video from Colorado Parks and Wildlife about what to do...and what NOT to do.
The Most Dangerous Animals in Colorado + Why They're Dangerous
10 Wild Animal Encounters in Northern Colorado in 2020
More From Power 102.9 NoCo - KARS-FM