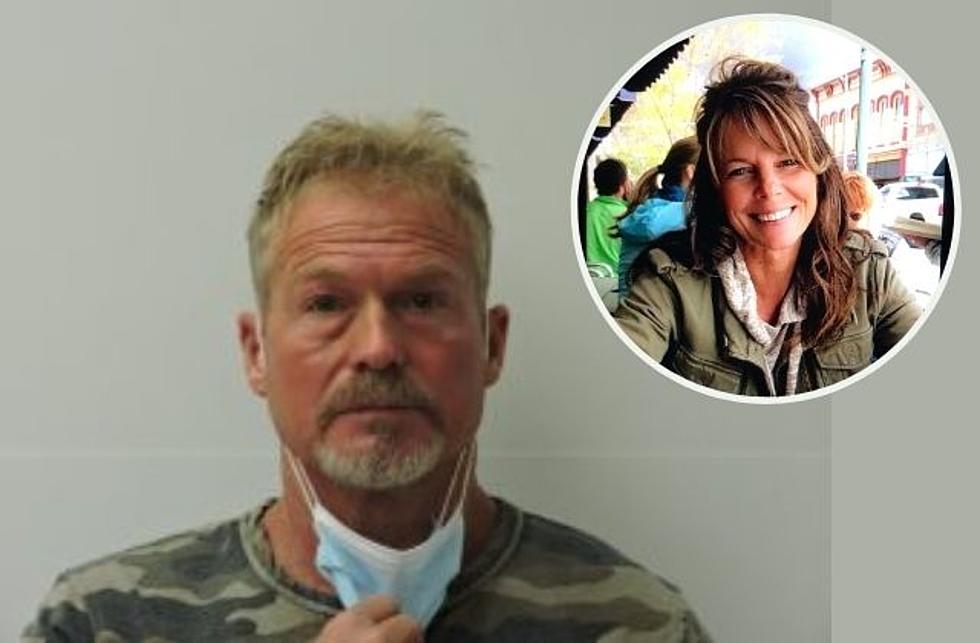 Morphew Hearing: Texts Show Missing Colorado Woman Was "Done" With Marriage
Chaffee County Sheriff's Office
The second day of Colorado man Barry Morphew's four-day preliminary hearing shed light on the state of his marriage to Suzanne Morphew — and the day of her disappearance.
Barry is accused of murdering Suzanne, who disappeared from her Chaffee County home on May 10, 2020, after reportedly going for a bike ride and never coming home. Investigators believe that she is no longer alive, although they have not recovered her body.
After staying mum about the case for nearly a year, authorities arrested Barry this May. He is currently in the Chaffee County Detention Center, facing the following charges:
Murder in the First Degree
Tampering With a Deceased Human Body
Tampering With Physical Evidence
Possession of a Dangerous Weapon
Attempt to Influence a Public Servant
Forgery
Misdemeanor - offenses relating to mail ballots
Witnesses at Monday's (Aug. 9) hearing revealed that, at the time of her disappearance, Suzanne had been having a two-year affair with Jeff Libler, a man from her hometown in Indiana.
According to FOX21, Tuesday's (Aug. 10) hearing dove deeper into the issues behind Suzanne and Barry's marriage. Four days before she went missing, Suzanne texted Barry that she was "done," to which he wrote back: "...you are wrong about all the crazy thoughts about me. Why would I want another, only a fool would stray from an angel like you."
Special Agent Kenneth Harris of the FBI noted that Barry's search history showed a visit to ashleymadison.com, a dating website for married couples — reporter Lauren Sharf tweeted that Barry sat up in his courtroom chair at the mention of this.
The station reports that former FBI agent John Grusing also detailed Barry's whereabouts on the days surrounding Suzanne's disappearance.
Barry told investigators that he was working a landscaping job in Broomfield on May 10, 2020, when Suzanne went missing. Data from Barry's truck and surveillance videos show that he threw away trash that day at five different locations in Broomfield — sometimes, he had to push the trash down with both hands.
According to Denver7, Grusing claimed there were discrepancies in Barry's account of that day. He also confirmed that Suzanne sent a photo, the last known one of her alive, to Jeff Libler on May 9. Phone data shows that Barry was running around the Morphew house shortly after the photo was sent — he told authorities that he was shooting chipmunks.
The court continued to discuss phone data, truck data, and timelines regarding May 9 and 10. The third day of the preliminary hearing is scheduled for Aug. 23.
Northern Colorado's Most Puzzling Cold Cases
More From Power 102.9 NoCo - KARS-FM