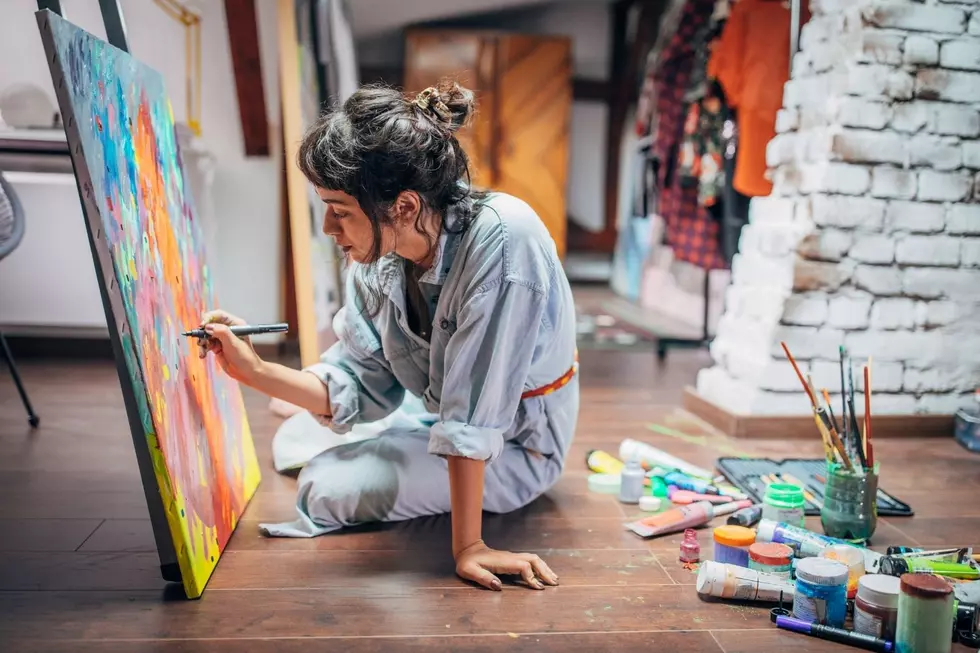 New Study Says This Colorado City Is One of the Most Creative in the U.S.
Canva
Are you feeling uninspired, suffering from writer's block, or lacking motivation?
If you said "yes" to the above question, then you might want to pay a visit to this Colorado city.
According to a new study from SINGULART, Denver is the 10th most creative city in the U.S., trailing only behind San Jose, Charlotte, Seattle, Austin, Boston, San Diego, Columbus, Louisville, and New York City.
The company reports that, in the Mile High City, 72% of residents are involved in a creative field, while 32% are active in home remodeling. 16% of residents work with textiles, and another 20% participate in painting, drawing, or sculpting.
All in all, Denverites spend nearly 10 hours a week doing something creative, giving the city an overall creativity score of 10.12 (New York City scores the highest at 13.21).
"It seems people in Denver have a lot of free time on their hands, love to upcycle furniture, and generally get involved in all the creative options out there," reads the study.
"Free time" is the operative word there, and that can be hard to find in today's busy world — so don't get too down if you aren't feeling as creative as our neighbors down south appear to be.
However, if you find a moment to spare, a trip to the Mile High City couldn't hurt. Take a virtual tour of Denver's colorful River North Art District in the gallery below.
Explore Denver's Colorful RiNo Art District
Denver's trendy
River North Art District
features contemporary art galleries, hip concert venues, and fun bars and restaurants while incorporating historic charm with modern creativity throughout the area.
Scroll Through a Pictorial History of the Denver Broncos
The Denver Broncos have one of the most successful franchises in the NFL. Eight Super Bowl appearances, 15 division titles, 21 playoff appearances, and three championships. But, as every fan knows, the road is never easy and with every victory, there are plenty of heartaches and disappointments. All the memorable moments and players are too many to mention here, but, take a look back at some of the highlights and heartaches of the past 60+ years.
More From Power 102.9 NoCo - KARS-FM