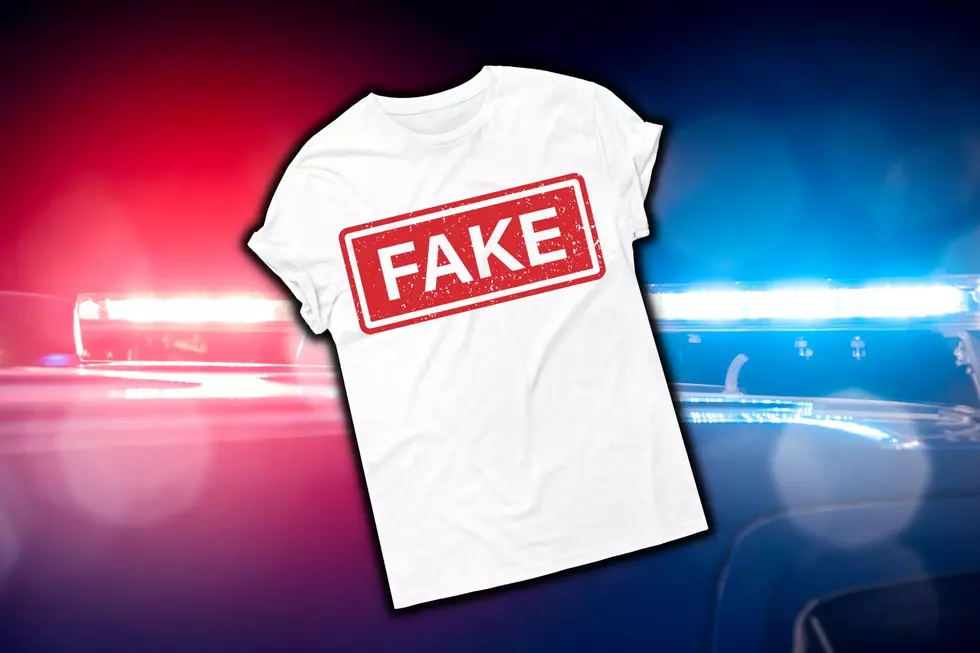 No, Northern Colorado Police Departments Aren't Selling Shirts — It's a Scam
Canva
As evidenced by a recent Facebook post from the Larimer County Sheriff's Office (LCSO), our local police departments are busy — way too busy to be selling T-shirts.
Still, this hasn't stopped scammers from trying to steal your information under the guise of selling fake law enforcement merch.
According to another Facebook post from the Erie Police Department (EPD), con artists are "selling" T-shirts bearing the EPD logo. One cheeky commenter noted that the shirts look "pretty good," but the online link to buy them likely contains a virus.
"Erie PD does NOT sell T-shirts nor endorse the use of its logo, patch, or any other branding to be sold to the public," said EPD in the post. "Please DO NOT click the link on anyone attempting to phish from you."
Merriam-Webster defines phishing as an attempt to trick Internet users into revealing potentially damaging personal information via a deceptive email or website — or, in this case, a link to buy T-shirts.
The Greeley Police Department (GPD) is seeing this scam on their social media pages too.
After sharing EPD's Facebook post, the agency echoed that they also do not sell t-shirts; however, GPD joked that they design shirts using "mediocre photoshop skills" — and their public information officer is sad he can't sell them.
The police departments' warnings have since kickstarted requests for actual law enforcement merch. Maybe we'll get some when our officers are less busy.
Colorado Police Want You to Watch Out for These Scams
There are currently 7 different scams that the Mesa County Sheriff's Office wants you to watch out for.
8 Tips To Help Prevent Crime At Your House
Having a surveillance camera is one way to help prevent and solve neighborhood crimes. Here are some tips from the Mesa County Sheriff's Office to help keep your home safe from burglars.
More From Power 102.9 NoCo - KARS-FM