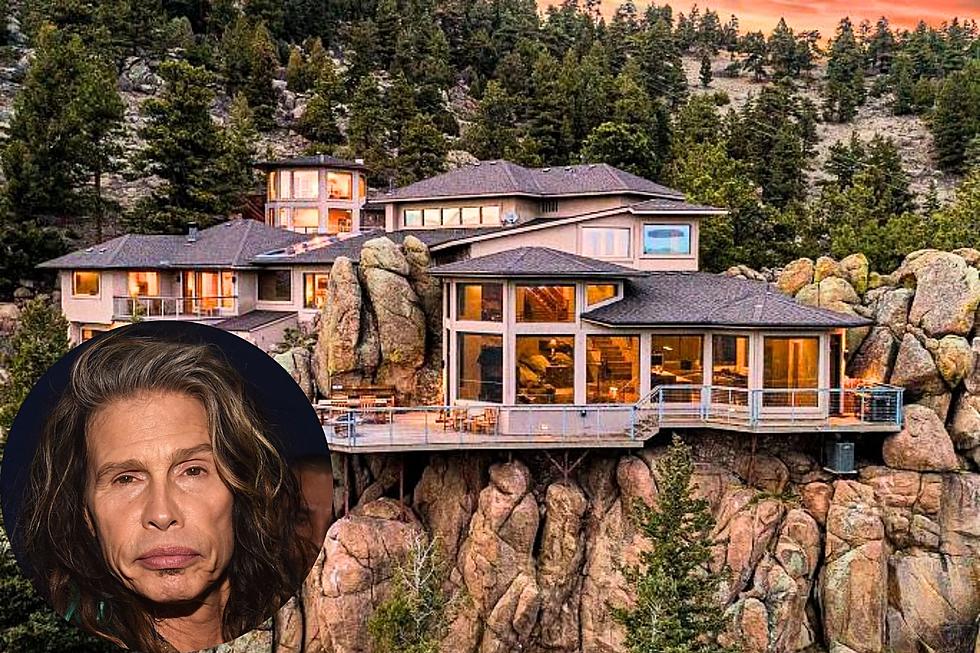 Is this Aerosmith's Colorado Mansion or is Somebody Confused?
Zillow.com / Getty Images
There are quite a few celebrities that either live in Colorado full-time, or at least own a home or two in the Centennial State. You've probably heard of super famous people like Oprah Winfrey, Tom Cruise, and Kevin Costner having lavish mansions in some of the more ritzy towns in Colorado.
However, some miscommunication has led some to believe that a massive, gorgeous, and extremely expensive home belongs, or at least once belonged, to the famous rock band Aerosmith.
Keep scrolling to learn how this more than likely false rumor started, and take a virtual tour of what some believe to be Colorado's 'Aerosmith House.'
Colorado Mansion Confused as Aerosmith's House
The home in question was last sold for $3,985,000 and is located at 25580 Sunset Lane in Evergreen, Colorado. It has seven bedrooms, nine bathrooms, and is 8,398 square feet in area.
While it would be appropriate for a mega-rich rock band to live in the home, Aerosmith more than likely has nothing to do with it.
Much like the childhood game of telephone, it appears that a description of the home and the fact that it's on the edge of a giant cliff referencing the Aerosmith song, "Livin' on the Edge" was misconstrued into it actually being owned by the band.
The home is on an edge, and is surrounded by "rocks," but that's about where the similarities between it and the Boston rock band end.
Whether or not it was actually owned by Steven Tyler and Co., (again, most likely not,) the home is absolutely gorgeous. Take a virtual tour and see for yourself below:
Is this Aerosmith's Colorado Mansion or is Somebody Confused?
Some claim that a mansion on the edge of a cliff in Colorado belonged to the band Aerosmith, but there may have been some miscommunication in there somewhere down the line.
Ultimate Guide to Colorado Celebrities + Where Some of Them Live
Colorado Celebrities: Learn who's from here, who you might run into, and take virtual tours of some of their Colorado homes.
Tour James Hetfield of Metallica's Vail Colorado Mansion
Take a virtual tour of Metallica frontman James Hetfield's mansion in Vail, Colorado.
More From Power 102.9 NoCo - KARS-FM