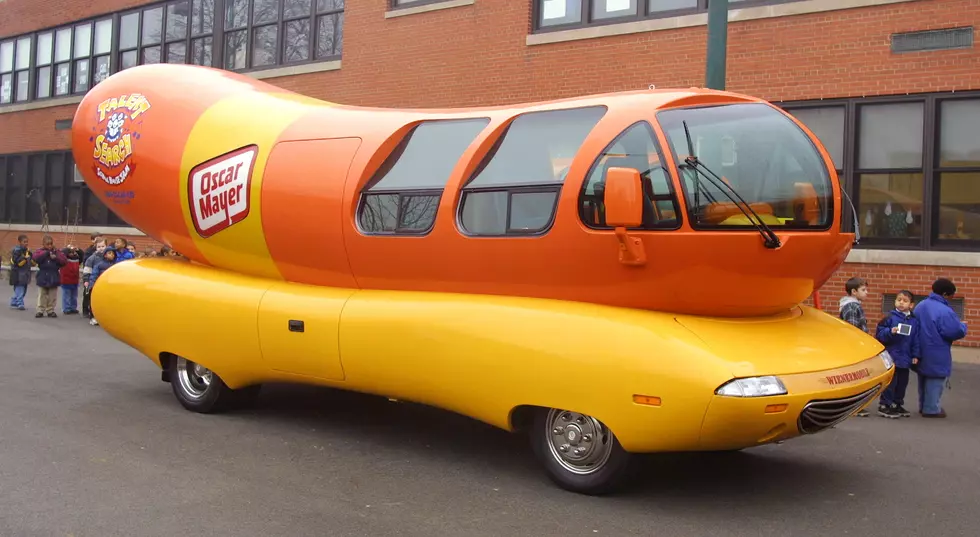 Oscar Mayer Weiner is Hiring a 'Hot-Dogger': Could it Be You?
Getty Images
Have you seen the Wienermobile in Fort Collins recently?
No, I'm not talking about your ex's old Kia. I'm talking about the Oscar Mayer Wienermobile, the giant hot-dog shaped vehicle that traipses around the country spreading the good word of Oscar Mayer.
If you think that you can not only drive a car, but drive it without RBF (which I'm super guilty of), then this is probably your dream position. According to 9News, the Oscar Mayer job opening describes wanting "outgoing, creative, friendly, enthusiastic, graduating college seniors who have an appetite for adventure and are willing to see the country through the windshield of the Oscar Mayer Wienermobile."
The chosen team member will receive benefits, a competitive salary, and wiener merch. What could be better?
9News says that "Anyone interested can send a cover letter to: Oscar Mayer, Attn: Hotdogger Position, 560 E Verona Ave, Verona, Wisconsin 53593 or email to wmrequest@kraftheinzcompany.com."
More From Power 102.9 NoCo - KARS-FM