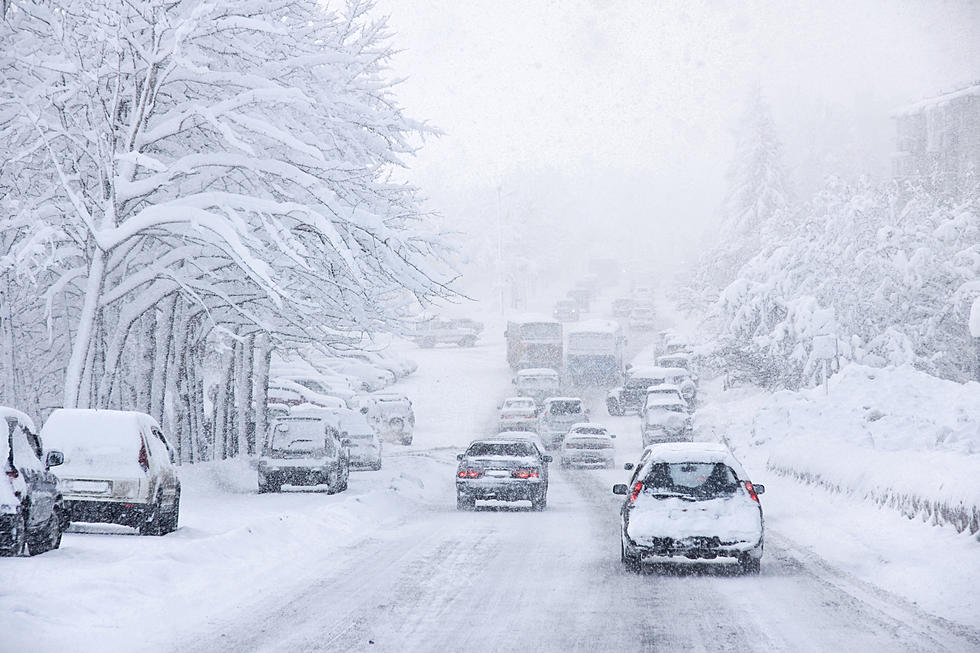 Parts of Colorado Saw Their First Snow of the Season on Tuesday
Irina Igumnova
The first snow of the season has officially hit several spots in Colorado!
Now that days barely reach higher than 70 degrees, Coloradans have been watching winter weather warnings like hawks waiting for the snow to finally hit the state. At least, that's how I've been.
Well, today (Oct. 12) has brought the first snowflakes down on several areas of Colorado near Denver and further into the mountains.
It was pretty expected that snow would fall at the Eisenhower Tunnel. That area always seems to be the first indicator of the season changing. Telluride also received a little dusting of snow, albeit slightly short-lived.
Some areas of Rocky Mountain National Park have had to close to the public today due to snowy and icy conditions, including Trail Ridge Road. Park officials are unsure when or if the road will open up, especially considering continual wintery weather is expected through the week.
Snow is also expected to start drifting into the Northern Colorado area by the end of the week. Blowing snow is forecasted to hit the Red Feather and Estes Park areas.
With the changing weather, please remember to drive safely and responsibly on the roads. Just this morning, the Colorado Department of Transportation reported a crash on I-70 near Loveland Pass that closed the left westbound lane.
The best way to drive in snowy and icy conditions is to stay alert, avoid speeding, and be sure your tires are in good condition by the time winter really rolls around.
Get ready for ski season by checking out the top-ranked Colorado ski resorts!
Colorado's Top 10 Ranked Ski Resorts
More From Power 102.9 NoCo - KARS-FM