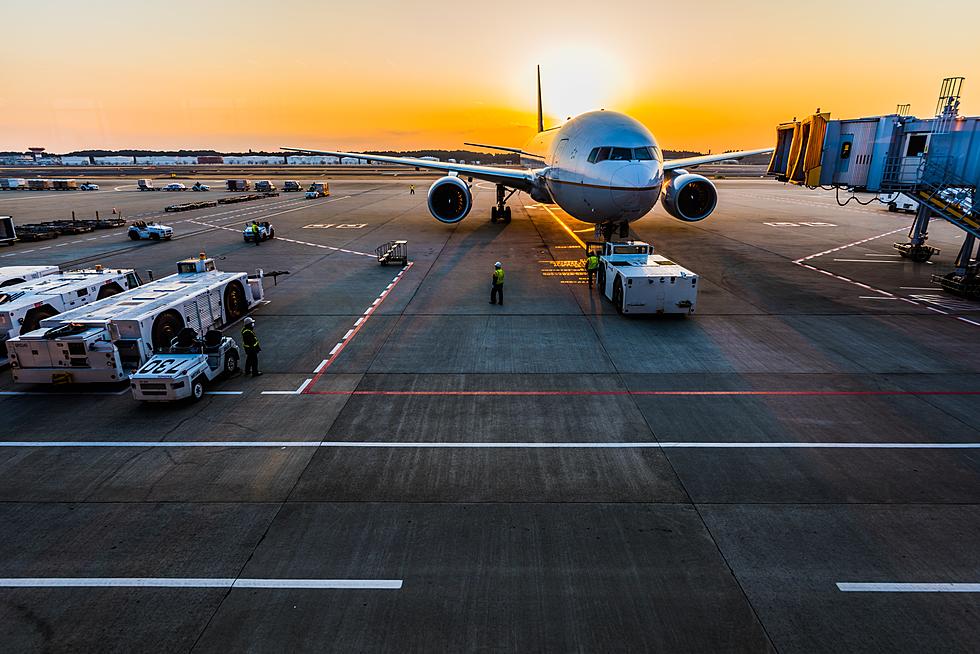 PHOTO: Longest Plane Ever Built Lands at DIA ⁠— Still No Parking Though
VOO QQQ on Unsplash
A rare sight: The longest single-aisle plane ever built touched down at Denver International Airport, which is almost as rare as finding an empty parking spot these days. 
If you've been to DIA lately, you may've noticed a few strange things happening, and we're actually not even talking about alien conspiracy theories. We're talking about the insane lack of parking, record car theft and whatever the heck is going on with Southwest Airlines right now.
You also may have also seen an abnormally long plane, some described as a 'flying pencil,' on the tarmac. That's because Icelandair has been using their Boeing 757-300, rather than their usual 757-200. From nose to tail, it measures just over 178 feet long, and has a whopping 225 seats inside, compared to their typical 184 seats. Icelandair has two of them, named Hengill, after a volcano in Iceland, and Þingvellir, after the 'spectacular rift valley in southwest Iceland.'
A photo of the plane was taken by @planesoftherockies on Instagram, who said that it's 'unusual' to see one of these planes in Denver. They really don't get any bigger (or at least longer) than this.
Related: DIA Named One of the Best Airports in the World for Layovers 
Airport travel may soon change for us here in Northern Colorado. Last week, the first commercial flight since 2015 took off from FNL, the Northern Colorado Regional Airport in Loveland. You can now fly direct from Loveland to Hollywood, California, via Avelo, and a new terminal is set to open at the airport in 2024.
20 Photos of Colorado From Space
More From Power 102.9 NoCo - KARS-FM