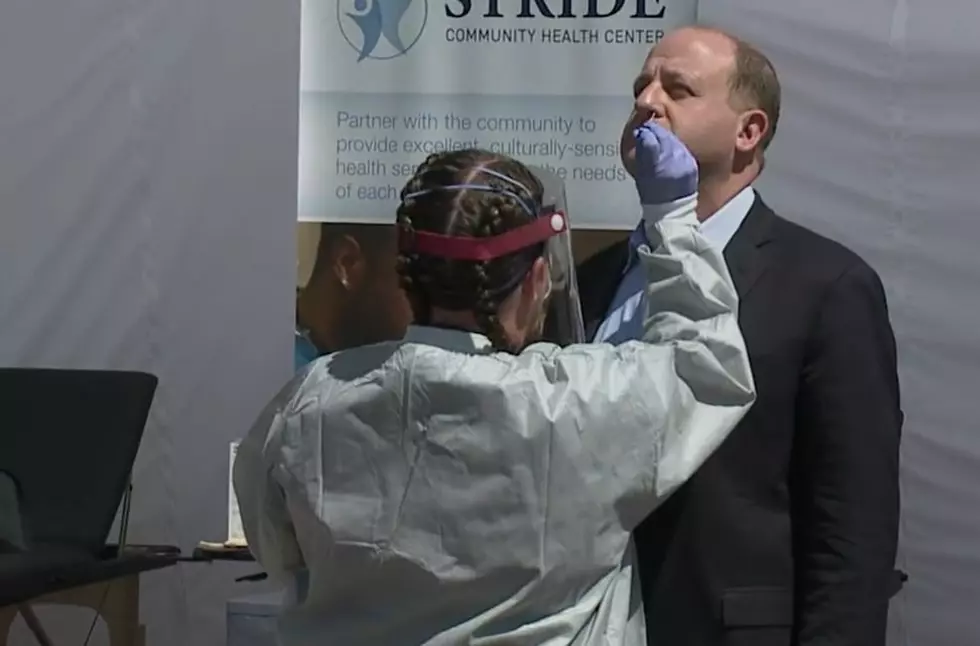 Polis Tested For Covid-19 as Colorado Testing Ramps Up
Colorado Governor's Office
Governor Polis held a press conference Monday morning at 10:30 a.m. to make the announcement that Colorado officially has enough testing supplies to test anyone with symptoms. To show how easy it is to get tested, Polis got swabbed live during the press conference.
Polis spoke at the STRIDE Community Health Center in Wheat Ridge to talk about how testing in our state surpassed 5,000 in a day last week, and by the end of the month, Polis hopes to raise testing numbers in Colorado to as much as 10,000 a day.
The Colorado Department of Health & Environment says more than 126,000 people have been tested through Sunday. Anyone who is sick or is an essential worker with regular contact with the public and is most vulnerable is encouraged to get tested. Some symptoms you should look out for include fever, dry cough, shortness of breath, and loss of taste or smell.
Polis himself got tested live at the conference, and said the nose swab "feels like a little tickle".
Enter your number to get our free mobile app
Colorado's Safest Cities
More From Power 102.9 NoCo - KARS-FM