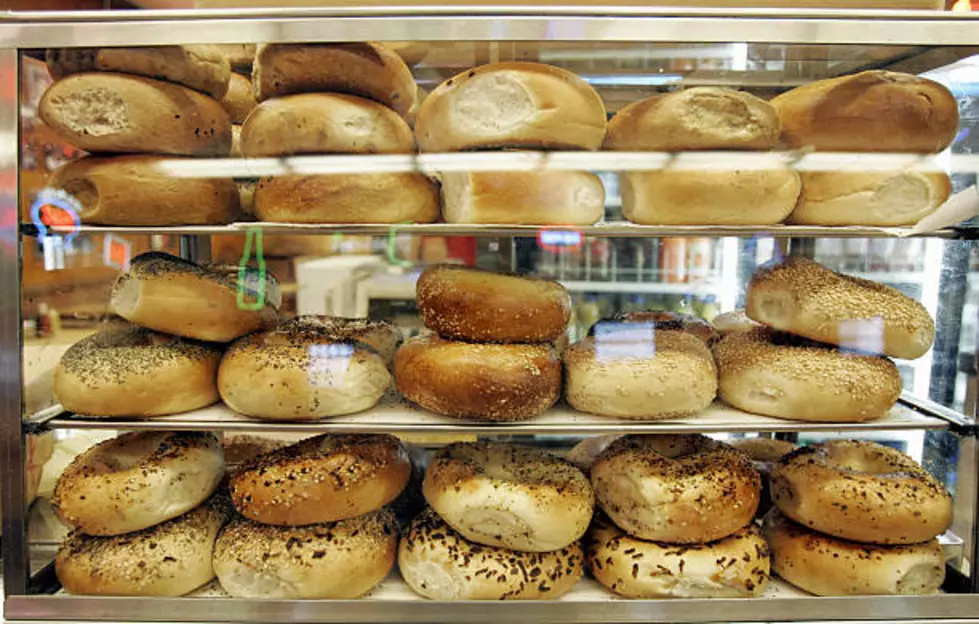 Popular Bagel Shop Returns To Fort Collins After Over Two Decades
AFP via Getty Images
A popular bagel shop is about to have a new home in Fort Collins for the first time in over two decades.
According to the Coloradoan, Einstein Bros. Bagels, the popular bagel chain that specializes in bagels and coffee submitted a building permit application to the city of Fort Collins earlier this year, with plans to open a new Northern Colorado shop this summer.
Once officially opened, the bagel shop will mark the first time that Einstein Bros. Bagels has had a home in the Choice City in 23 years.
Where in Fort Collins will the new Einstein Bros. Bagels be located?
The planned location for the new Einstein Bros. Bagels in Fort Collins is in a business strip just east of College Ave., the Coloradoan said on Wednesday (June 1), at 250 E. Harmony Road, Suite F-2.
As per reports from an Einstein Bros. Bagels spokesperson, the new bagel shop is scheduled to open in early August 2022.
The slated location for the new bagel shop is next door to a former Starbucks coffee shop, which closed shop back in March; the vacant space was formerly home to a martial arts and self-defense studio.
"We are a proud Colorado company and we want to offer our delicious bagels and sandwiches to everyone in the state," Einstein Bros. Bagels chief marketing officer Hector Briones said, according to a statement sent to the Coloradoan on Wednesday.
"Fort Collins is a great place to live and now better with Einstein Bros. Bagels."
According to archived reports from the Coloradoan, Einstein Bros. Bagels previously had a home in Fort Collins, located at 1101 W. Drake Road from 1996 until its closure sometime in 2000.
10 Fort Collins Restaurants Highly Rated on TripAdvisor
Can't decide where to eat in Fort Collins?
Allow us to assist - Check out the top 10 highest-rated restaurants in The Choice City, courtesy of TripAdvisor.
The Best Cinnamon Roll In The World Is In Fort Collins
After hearing about the hype, I finally checked out the oldest restaurant in Northern Colorado to see if its reputation held true.
More From Power 102.9 NoCo - KARS-FM