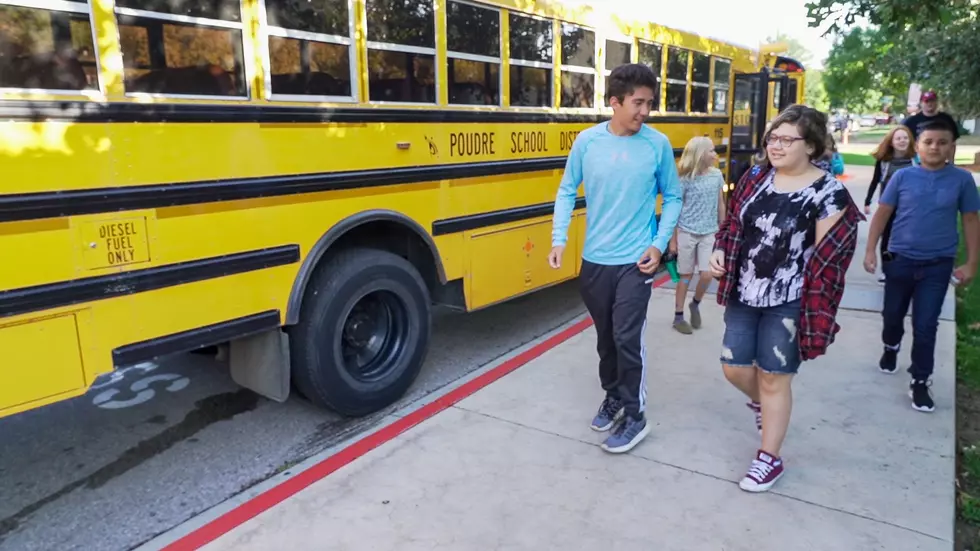 Poudre School District Shares 4-Phase Reopening Plan
Poudre School District
Poudre School District (PSD) Superintendent Sandra Smyser has a plan for the 2020-21 school year, and it involves gradually bringing students back into their classrooms.
Smyser introduced her phased opening approach for next year, which focuses on giving students a high-quality education that complies with safety needs, in a letter to staff and families on Wednesday (June 10).
Smyser's plan contains four phases. She hopes that students will be able to start the school year in the latter phases, but is prepared to open in earlier phases if necessary.
Students may start the school year in Phase 1, which features remote-only learning for an unspecified amount of time.
As public health restrictions began to loosen, PSD would move on to Phase 2, which will allow small groups of students to meet for in-person learning. The selected students will wear masks and practice social distancing, while the other students will continue online learning for four days a week.
Ideally, the school year would start in Phase 3, which will split students into two rotating groups that will alternate between in-person and online learning. Each group will spend two days at school in person, and three days learning online.
In Phase 4, PSD will mostly return back to normal, save for extra health protocols. All students and staff will be allowed back in school buildings, but social distancing, mask requirements, and other safety precautions will be in place.
If students do not feel comfortable attending school in-person during Phases 3 and 4, they will be allowed to continue learning online full time.
"We acknowledge that there are imperfections with every phase, due to many factors outside our control," said Smyser in the letter. "Nothing compares to a student's experience of learning in school with their teachers and peers. Amid a new reality, we're committed to maintaining PSD's high standards in any phase of education."
Smyser will determine which phase PSD will open in around early August.
Those who have questions about next year's plans can visit PSD's upcoming informational web page, which will launch on June 19.
Enter your number to get our free mobile app
Fort Collins High Schools' Notable Alumni
More From Power 102.9 NoCo - KARS-FM