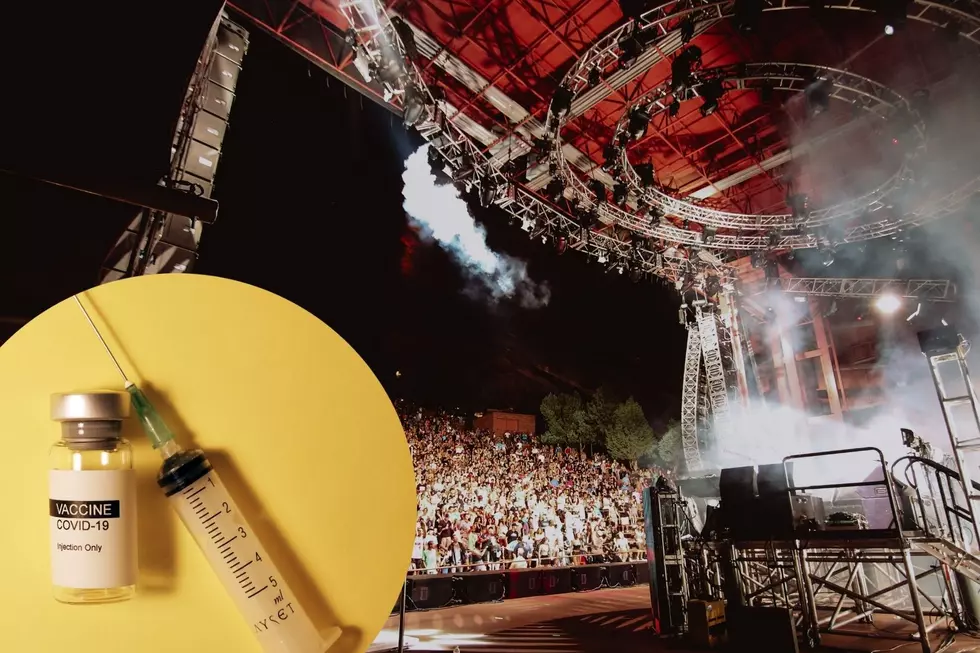 Red Rocks Offering COVID-19 Vaccines at Diplo Concert + More
Hakan Nural/Ryan Loughlin on Unsplash
According to CBS4 Denver, up to 100 people can get the single-dose Johnson & Johnson COVID-19 vaccine while attending concerts at Red Rocks Amphitheatre. The venue's vaccine promotion, which is in partnership with Denver Department of Public Health and Environment, will start with Diplo's show on Thursday, May 13, but it won't be the only time Red Rocks will be offering the shot. 
The 100 vaccines will be given on a first-come, first-served basis, for those who don't mind a little bit of a sore arm during the DJ's set. Would you do it? At least it's not dose two of Pfizer or Moderna, because that could really put a damper on your evening. You can read more about the promotion here.
Right now, Red Rocks Amphitheatre is open for its 80th season, and operating at a limited capacity of 2,500 people (normally 9,500, but that's OK, it's way better than 175 people). Masks and social distancing are required. We're all hopeful that the venue will be able to slowly return to full capacity — considering it is outdoors — by fall of 2021.
But, for the first time in a long time, national acts are filling up Red Rocks' calendar for spring, summer and fall, from Diplo to 3OH!3, Midland, Illenium, Machine Gun Kelly and more. Non-music live events like Film on the Rocks and Yoga on the Rocks are back, too.
The NoCo Virus Tracker articles are made possible by our partners, the Keep NoCo Open campaign that reminds citizens to wear a mask, wash your hands, physically distance and support local as Northern Colorado recovers from the COVID-19 pandemic.
LOOK: Answers to 30 common COVID-19 vaccine questions
While much is still unknown about the coronavirus and the future, what is known is that the currently available vaccines have gone through all three trial phases and are
safe and effective
. It will be necessary for as many Americans as possible to be vaccinated in order to finally return to some level of pre-pandemic normalcy, and hopefully these 30 answers provided here will help readers get vaccinated as soon they are able.
More From Power 102.9 NoCo - KARS-FM