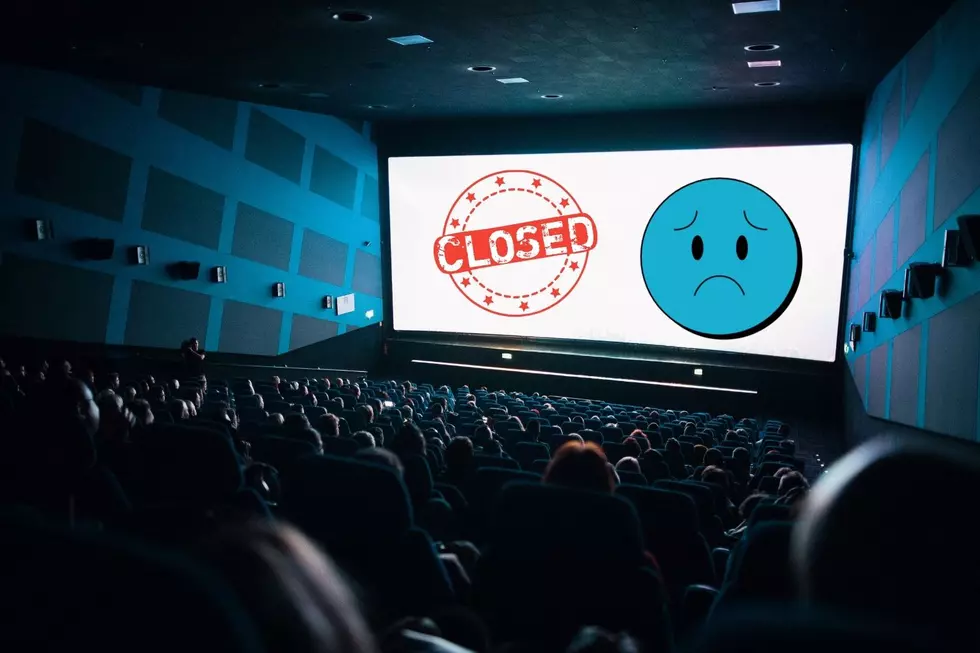 Regal Cinemas Closing 39 Theatres. How Many In Colorado?
Canva
Colorado's Regal Cinemas' parent company, Cineworld, announced the closure of nearly 40 theatres across the country. How will that affect Colorado theaters?
Regal Cinemas To Close Multiple Colorado Locations
As a kid, going to the movie theater was always one of my absolute favorite things to do. There were a couple of local theaters that we'd frequent, including the old Northglenn Twin just outside of the old Northglenn Mall, and the AMC theaters at the old Westminster Mall. In the early 1990s, the Thornton Town Center opened and featured a brand new United Artist (now Regal), with 10 (for the 90s) state-of-the-art movie theaters. I remember seeing Little Rascal's there with my mom as a kid. And Deuce Biggalo and the Fast & the Furious years later. Remember the OG F&F?
All United Artist Theaters around Colorado eventually turned to Regal Cinemas after a merger, leaving Regal, along with AMC, and Cinemark, owning the majority of the major theaters around the state. After an awful year in the movie business in 2020, and finally starting to bounce back in late 2021 & 2022, the movie theater industry is still struggling a bit as we're still seeing the lingering effects of the pandemic. Regal, whose parent company Cineworld, filed chapter 11 bankruptcy this past fall, has now announced the closure of nearly 40 theaters across the U.S. including multiple in Colorado.
Regal Cinemas Intro Roller Coaster Video
Regal Cinemas Closing Two Popular MovieTheaters In Colorado
In an effort to save roughly $22 million dollars annually, two of the 39 Regal Cinema closures will be right here in Colorado. Those locations include the Meadows Stadium 12 in Littleton and the SouthGlenn Stadium 14 in Centennial. As of this writing, those are the only two Colorado-based Regal Cinemas affected by the current list of closures. Of course, that can always change, but as of now, the Longmont location, as well as other locations close to Northern Colorado are safe.
Going to the movies will always be one of my favorite things to do with my family, so I hope things continue to progress positively in the theater industry so we don't lose yet another fun family tradition. Now, go see yourself a fun flick this weekend, while you can.
20 Awesome Movies Filmed in Colorado
I had no idea how many tremendous movies that I watched growing up were filmed right here in Colorado. While I didn't grow up here, I am loving calling Colorado home, and knowing that so many great movies were filmed here just makes me love this state even more.
41 Movies You May Not Have Known Were Filmed in Colorado
Get the popcorn ready because we're checking out a list of movies all filmed right here in the great state of Colorado. Scroll on to learn more about which parts of the state have been featured in some of America's favorite films.
More From Power 102.9 NoCo - KARS-FM