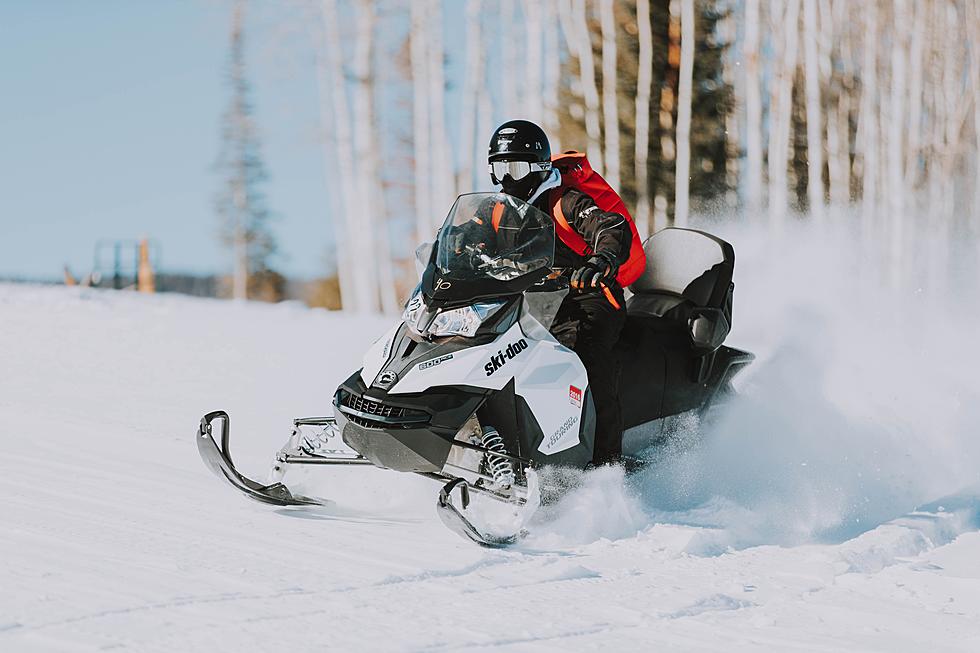 Search and Rescue Team Saves Stranded Snowmobilers in Colorado
Nate Johnston/Unsplash
The Grand County Search and Rescue team saved the lives of three snowmobilers after they became lost and stranded for fifteen hours in Colorado last week. The men were visiting Colorado from Minnesota.
Reports of the snowmobilers' sketchy situation first came in at approximately 7:15 p.m. on Friday, February 4. According to GCSCAR, the three men had gotten separated while snowmobiling and were in two different locations about 2.5 miles north of Meadow Creek Reservoir. Meadow Creek Reservoir is about 85 miles northwest of Denver.
With the temperature reaching lows of 20 below zero degrees overnight, it was imperative that rescuers locate the lost men as soon as possible.
To access the location of the stranded individuals, search and rescue crews had to first snowmobile five miles to a staging area near the reservoir. Once they got to the staging site, they built a fire and maintained it. Then, using high-performance machines, snowshoe teams proceeded forward into an advanced staging area. The final mile took the crew through heavily wooded terrain and deep snow.
Two of the men were reached at 2:30 am. The final snowmobiler was located at 6:22 a.m. and was found 600-vertical feet down a steep hillside.
The rescue crew and the snowmobilers were brought down by 10 a.m. on February 5. One GCSAR member suffered first-degree frostbite to his foot during the scenario.
Search and rescue crews were grateful for the support from the Grand Lake Fire Protection District and Grand Fire Protection District No. 1 who provided hot coffee, tea, and girl scout cookies and brought them to the staging area. Following the rescue, Java Lava Cafe provided hot breakfast burritos. The Grand County Sheriff's Office - Colorado also brought drinks and food in the early morning hours.
The condition of the snowmobilers was not released.
See Inside This Amazing Snow Castle in Snowmass Village Colorado
Enjoy life in the Aspen pines of Snowmass Village inside this incredible ski in-ski out property that features a swimming pool and hot tub.
More From Power 102.9 NoCo - KARS-FM