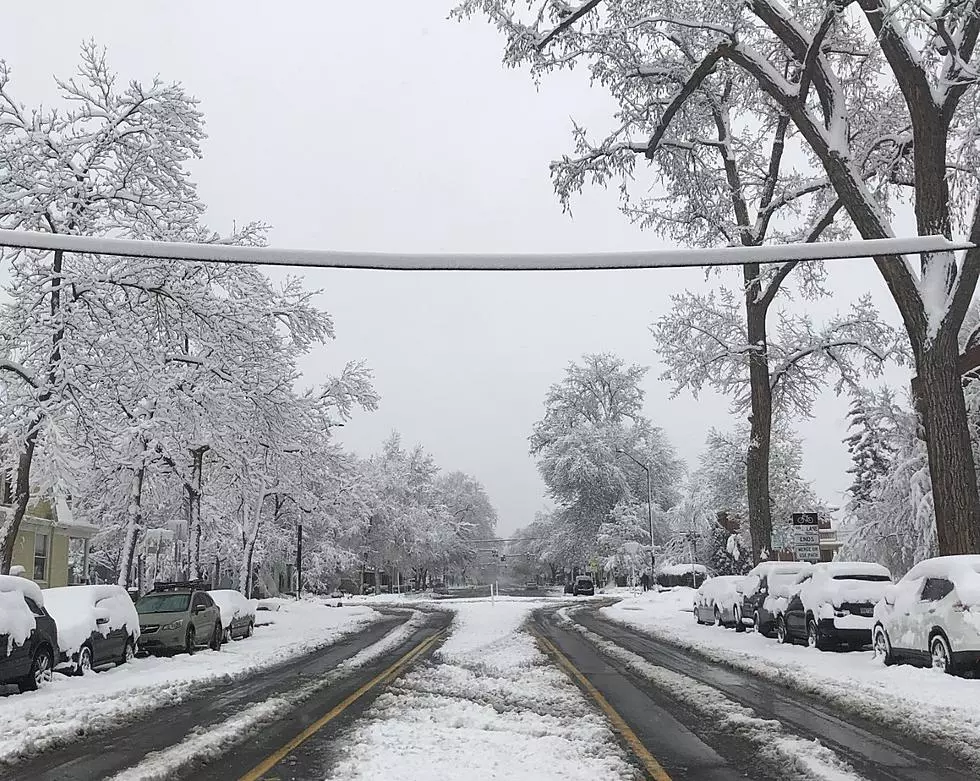 Should Fort Collins Be Worried About Power Outages This Weekend?
TSM
As we prepare for a major spring snowstorm coming this weekend, is a power outage something we need to worry about in Fort Collins? Here's what the City of Fort Collins says. 
Short answer: No. While anything could happen, we don't really need to worry about 'Texas' happening to us here. Fort Collins' power lines are almost 100 percent underground, the city said, meaning they are away from the elements like heavy snow, 'greatly reducing weather-related outages.'
The City of Fort Collins also said, if you can, park away from large trees, and don't stand underneath them. The heavy snow and high winds could cause branches to fall.
However, it's still good to be prepared. The National Weather Service suggests
making sure you have emergency supplies at home and in your vehicle
filling up your car with gas
making sure electronic devices are charged ahead of the storm
freezing some bottles of water to keep food cold in case power does go out
As of Friday afternoon, the latest model shows 18 to 24 inches for the Fort Collins area (down from up to 30 inches), and weekend travel will still be nearly impossible for the Front Range and Fort Collins areas. CDOT and Colorado State Patrol are urging Coloradans to stay home (Which we know how to do by now, right?).
Places to Cross-Country Ski Near Fort Collins
More From Power 102.9 NoCo - KARS-FM