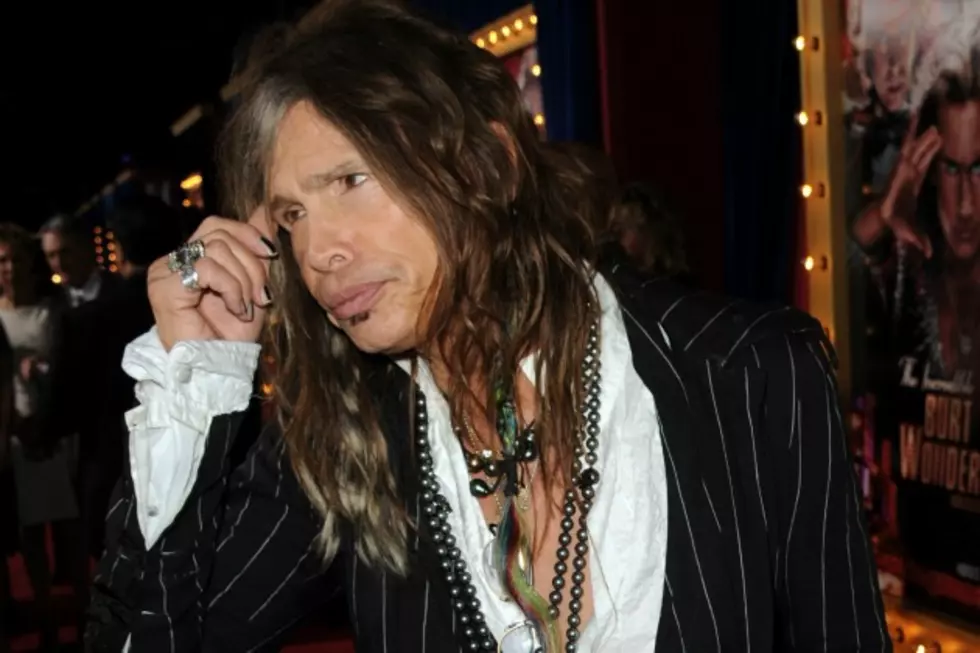 Steven Tyler Misses 'American Idol'
Kevin Winter, Getty Images
During a recent interview with FasterLouder (via ABC), Tyler reflected fondly on his time as an 'AI' judge. "I miss it," he admitted wistfully. "I miss J-Lo and Randy. It was a hoot."
Continued Tyler, "Two years was beautiful. J-Lo loved it, I loved it, Randy was great -- especially sitting next to J-Lo every night, being close to that fire. She's beautiful. I do miss it. I wish it was Randy, me and Nicki Minaj. It would've been a hoot."
When the interviewer pointed out that Tyler had engaged in a public war of words with Minaj not too long ago, Tyler reminded us, first and foremost, he's a savvy showman. "I like Mariah, and I'm a big fan of Keith, but if you really think about it, you want some drama," he pointed out. "Put me in a room with Nicki. Put me in a room with Nicki!"
Given the way 'Idol' has struggled in the ratings over the past few years, network executives might want to take him up on that suggestion. But first Tyler will be back with his longtime Aerosmith partner Joe Perry on June 13, when the pair will be inducted into the Songwriters Hall of Fame.
More From Power 102.9 NoCo - KARS-FM