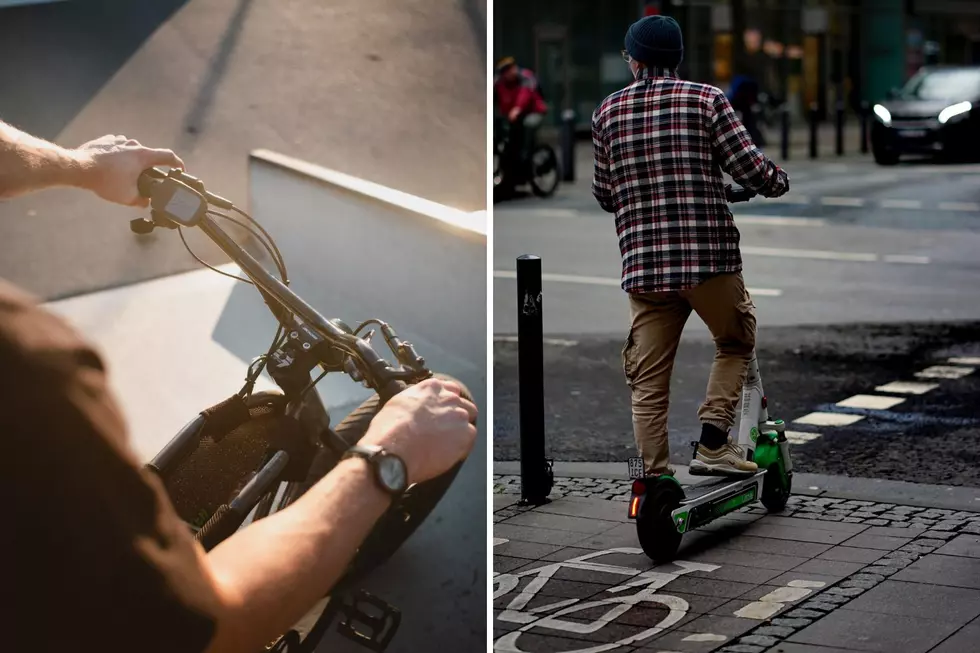 Take a Spin in Town with Fort Collins's E-Bike and Scooter Share
Unsplash/Canva
There are so many unique and interesting places to explore around Fort Collins - even just in Old Town alone. From parks and natural areas to breweries, bars, and restaurants, one could spend a whole day cruising around the city without ever running out of things to do.
Fort Collins's e-bike and e-scooter share program, Spin, has made it even easier to get around to all of these fun spots in town.
The idea of bike sharing in Fort Collins has evolved greatly over the years, starting with just a simple cycle library back in 2008. From 2016 to 2020, Pace operated as the bike share in the Choice City, until its parent company Zagster went out of business. In 2021, Bird was brought to town, offering an e-scooter share pilot program. And finally, in July 2021, more micro-mobility options came to Fort Collins with the launch of Spin. According to the city, Spin won the bid to operate their e-bike share and e-scooter share service in Fort Collins on a one-year contract that's renewable for up to five years
Since taking off in Fort Collins last year, a total of 387,100 trips have been recorded. Data also shows that residents have ridden an overall 587,311 miles on these electric bikes and scooters throughout the city. That's a lot of ground covered! Spin also monitors statistics such as average trip speeds, hours spent riding, and emissions avoided.
Spin is super user-friendly. Electric bikes and scooters are easily accessed by just downloading the app on your smartphone. Spin Cash cards are also available for individuals who do not have a smartphone or credit card. After they are purchased, Spin Cash cards are able to unlock and lock a ride with text messages, rather than through the app.
It costs one dollar to unlock an e-bike or e-scooter and then 30 cents per minute during a ride. For trips longer than 15 minutes, there's a one-hour pass available for purchase for $5.99. Additionally, there's a 24-hour pass for $11.99, which allows an unlimited number of trips (up to 75 minutes total), as well as a 7-day pass for $25.99, and a 30-day unlock pass offered at $1.99 The prices and structure can change, so check the Spin app for up-to-date information.
Besides just being a fun way to get around, this modern mode of transportation is better for the environment. The usage of these bikes and scooter helps to lower people's carbon footprint, as well as reduce emissions into the atmosphere.
See the stats from Spin's Fort Collins Ride Report here.
Take a Virtual Tour of a Colorado Mountain Bike Factory
Guerrilla Gravity is a mountain bike factory right here in Colorado.
More From Power 102.9 NoCo - KARS-FM