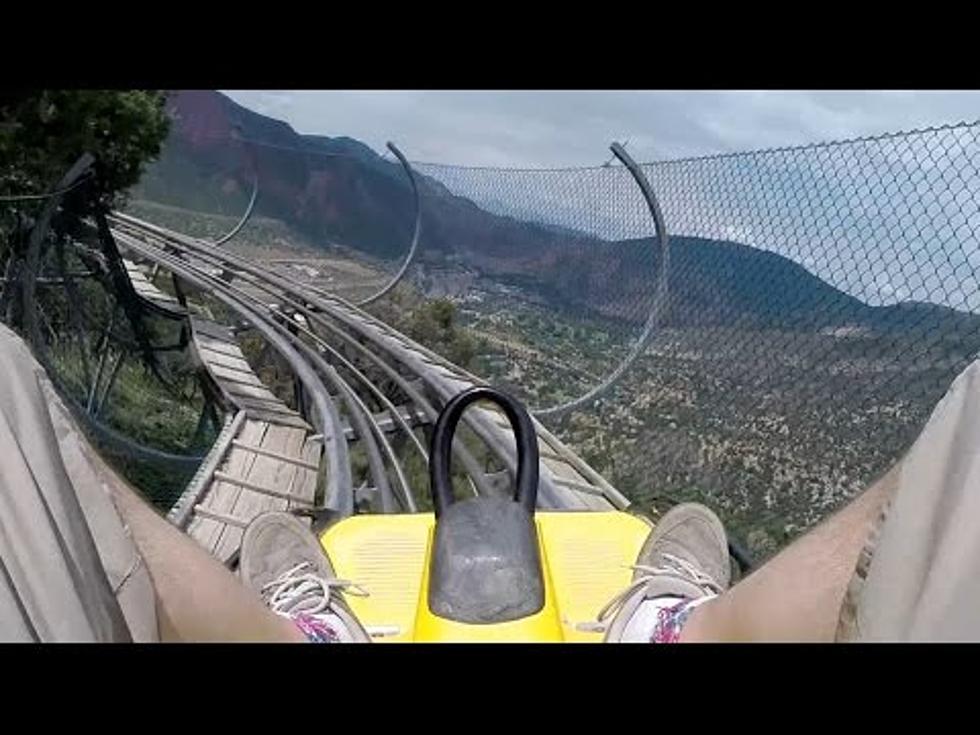 Take A Thrill Ride On Eight Mountain Coasters In Colorado
YouTube/ Coaster Force
Let the thrills begin. I think it's safe to say that most of us have a serious case of cabin fever and boredom in our lives from the past year of being confined to our homes and the basic same places EVERY SINGLE DAY.
Time to break loose and get some adrenaline and endorphins flowing through our bodies again. According to TripstoDiscover.com, there are 7 mountain roller coasters to fly down in the great state of Colorado...and I'd like to add another one...the new one coming to Estes Park in May.
YouTube/Estes Park Trail-Gazzette
I grew up in Ohio so when it comes to roller coasters, I'm pretty picky in terms of my thrill level because I would spend my summers at Cedar Point "The Roller Coaster Capital of the World" and places like King's Island and Kennywood Park
Something I DID'T have a chance to experience growing up in the Ohio/Pennsylvania area are mountain roller coasters. This is a whole new thrill level that I am extremely excited to experience. It's one thing to be racing on a track on a roller coaster but it's a whole different ballgame flying at a high rate of speed down an alpine mountain around and through trees with incredible views at every turn.
Bring it on...I can't wait to mark a few of these off my bucket list this summer. Let's take some rides...
1. Glenwood Alpine Coaster at Glenwood Caverns Adventure Park
YouTube/Coaster Force
2. Steamboat Resort: Outlaw Mountain Coaster
YouTube/Photasma
3.Goldrunner: Breckenridge
YouTube/ Breckenridge Ski Resort
4.Breathtaker Aspen Snowmass
YouTube/ Karina Grati
5. Forest Flyer Vail Resort
YouTube/ Vail
6.Rocky Mountain Coaster: Copper Mountain
YouTube/ Quench Your Adventure
7.Inferno Mountain Coaster: Purgatory Resort
YouTube/Dreamologist
8. Mustang Mountain Coaster: Estes Park
The Mustang Mountain Coaster will open in Estes Park in May; in the meantime, they've released a video teasing the ride. Hold on.
UP NEXT: Where To Go Night Tubing in Colorado
More From Power 102.9 NoCo - KARS-FM