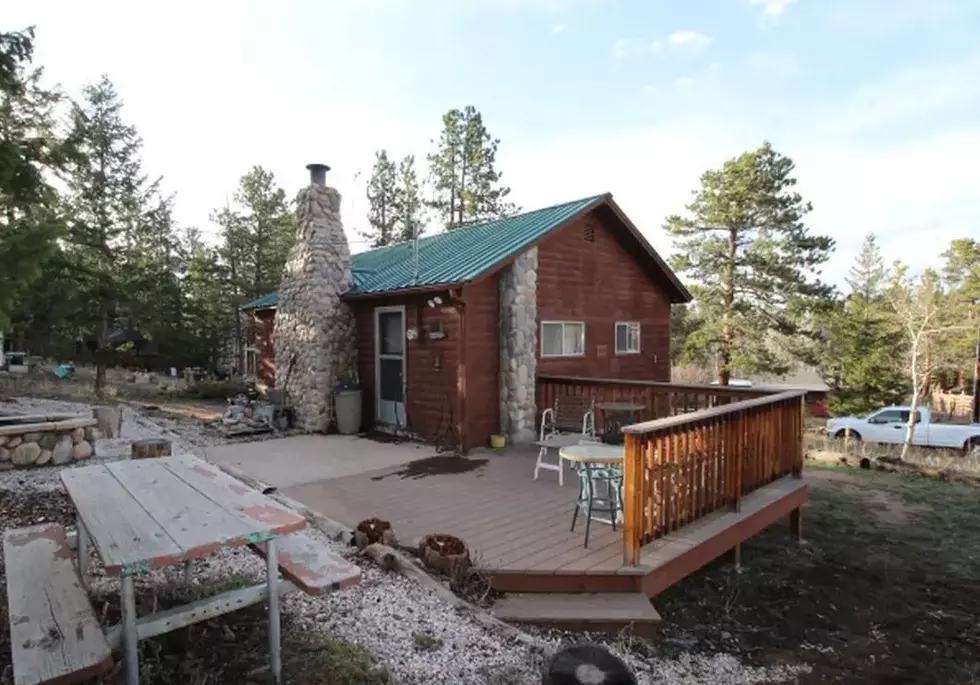 The Least Expensive Home In Larimer County Is A Mountain Paradise
IRES
How cool would it to be to live in a place that feels like you're on a vacation? I know I know, a place like that is going to be ridiculously expensive but in this particular case, that's not the case at all.
I am not including manufactured homes, over 55 communities, condos, townhouses or anything like that in this search, just looking at simple detached single family homes.
According to Property Shark, this property at 27 Morton up at Red Feather Lakes is perfect for someone who's simply looking for the simple life and freedom.
Granted you will be sacrificing some basic amenities like a full bathroom and an abundance of living space (it only has about 500 square feet of living space) but, if you're flying solo or a couple that are minimalists, this could be a fabulous spot for you.
The property comes with a really nice deck, stone fire pit to enjoy those crisp Rocky Mountain evenings and an endless supply of views.
With your fishing rights, you will also have unlimited access to 8 private Red Feather lakes, that in itself is worth every penny in my humble opinion.
Not only the fishing but the hiking, mountain biking, boating all of the things that you love to do in Colorado's great outdoors is literally right out your front door.
So sure, it's small, needs a couple things done but for that price and that kind of quality of life, it could be worth a look if you're interested in something like this.
Let's take a virtual tour together.
The Least Expensive Home In Larimer County Is A Mountain Paradise
LOOK: The Least Expensive Home In Colorado Used To Be A Bar
16 Pics From Weld County's Least Expensive Home In Greeley
More From Power 102.9 NoCo - KARS-FM