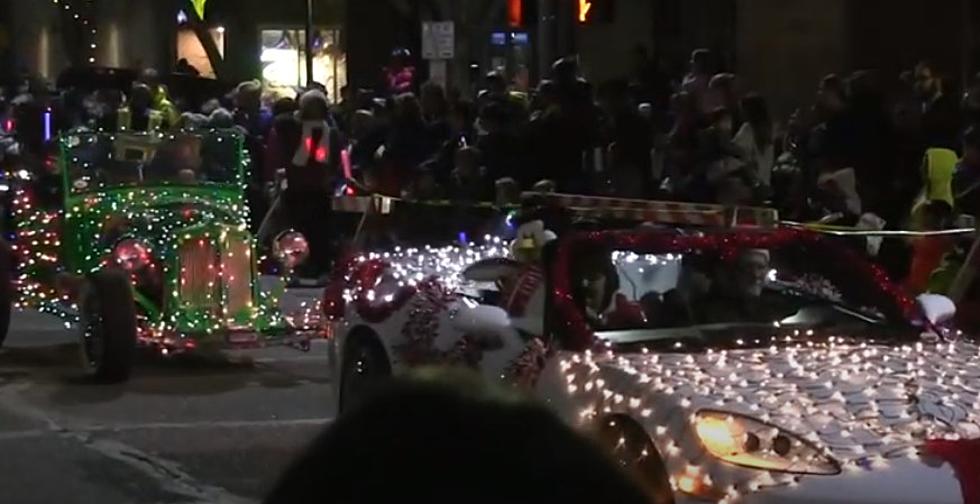 The Lights The Night Parade Is Back In Greeley
Photo: City Of Greeley
Even if you're not quite ready, the Holiday Season has arrived and so have a ton of great local Northern Colorado traditions, including the Greeley Lights The Night Parade!
So many local NoCo Holiday traditions have been in question the last two years but one that will continue on is the Greeley Lights the Night Parade!  The City of Greeley in conjunction with my pals Karen and the Gang at the Greeley DDA will use the Parade and Grand Lighting Ceremony as the "official" holiday kick-off for the City of Greeley. This will be the 24th year that this event has taken place and they plan on this one being the biggest one yet!
The Greeley Lights The Night Parade and lighting celebration will be taking place on Saturday, November 27th at 5:30pm. It'll start at 9th Ave from 15th Street and roll on down to Lincoln Park. If you've never been to this event, it's a blast! To see how creative all of the floats are not just made, but lit up, it's really a sight to see in person! We're always blown away by how the repeat floats find new creative ways to stand out or light up more if you will. And there's always newbies every year whose mission is to stand out above the rest!
If you think helping light things up at the Greeley Lights the Night Parade looks like some fun that you or your local Northern Colorado business wants to get it on, you can enter your own float HERE! The deadline is November 17th and float space is limited.
Have you been to this event before? What's your favorite float every year? Shoot me a message on our free station app! Happy Holidays!
Have You Shopped Yet? Here's 5 Reasons To Start Your Christmas Shopping Now
We don't mean to nag but trust us when we say, this is not the year to wait on that Christmas shopping.
More From Power 102.9 NoCo - KARS-FM