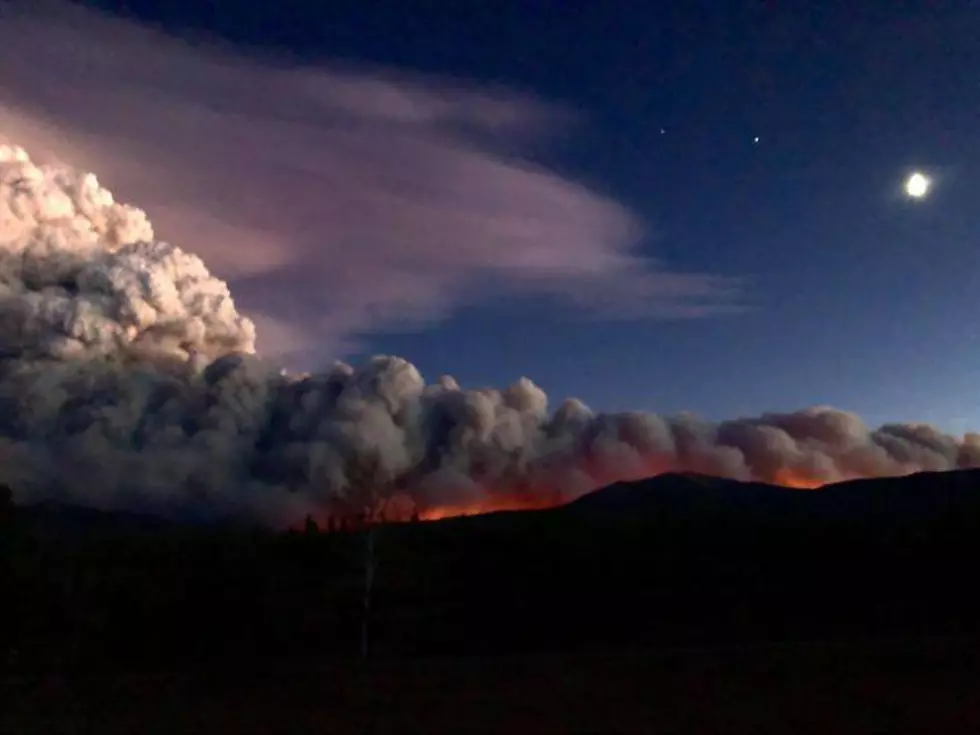 The Town of Grand Lake Has Been Evacuated
Credit: East Troublesome Fire Info Facebook
The East Troublesome fire has grown in size, prompting a pre-evacuation notice on Tuesday at 6:41 p.m. for the town of Grand Lake.
Less than 20 minutes later, a mandatory evacuation order was given by Grand County Sheriff's Office on Tuesday night at approximately 6:57 p.m. for those that were in the area north of Mile Post 2 on Highway 34 to Rocky Mountain National Park.
The big, bold words GO NOW was the closing statement of the emergency message posted on the Grand County East Troublesome fire page at 7:30 p.m. Residents were instructed to take an overnight bag and leave as soon as possible.
Residents were also instructed to leave all gates unlocked and open on their property to give first responders instant access. Evacuees were instructed to travel south on Highway 34 to safety from the East Troublesome Fire.
Enter your number to get our free mobile app
How The 2020 Cameron Peak Fire Has Grown
More From Power 102.9 NoCo - KARS-FM