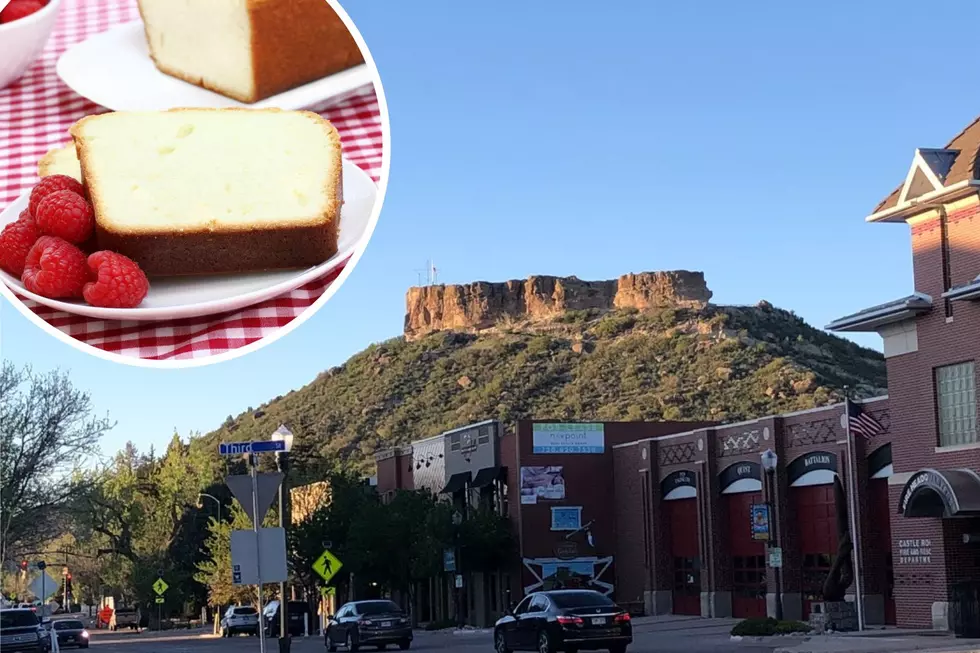 This Colorado Town Was Almost Named After a Traditional Dessert
Kelsey Nistel, TSM/ Thinkstock/Canva
It's interesting to learn how the different towns and cities across Colorado got their names. Places like Fort Collins and Fort Carson have names relating to their military ties, but towns with titles like Fruita and Lochbuie may need a bit more explaining.
If you've ever visited the town of Castle Rock, or even driven past it on I-25 for that matter, you've probably seen the enormous flat-topped mesa off to the side of the city. Given this prominent local landmark, it seems pretty clear as to how Castle Rock got its name - but that almost wasn't the case.
There are several stories regarding how Castle Rock was named.
Historians originally thought the Douglas County town had been discovered in 1820 by Stephen H. Long, who was conducting a scientific expedition on the South Platte River. However, as years went by, it was determined that the rock outcropping Long had described in his report was likely "Elephant Rock,"  which is located between Monument and Palmer Lake.
Then, in 1843 John C. Fremont was leading another excursion up the South Platte River when he sighted the distinctive flat mesa. The crew of men on the expedition were hungry, and therefore, decided to call the area they were in "Pound Cake Rock." Plus, the large rock did resemble the traditional dessert from certain angles.
The "Pound Cake Rock" name didn't stick for long though.
The city's current (and final) name came about in 1858 when David Kellogg and a group of gold-seekers were exploring along Plum Creek. Without knowing who had previously been in the area, Kellogg and his team fired off guns and christened the town, dubbing it "Castle Rock." The event was recorded in Kellogg's diary, as well as his description of a "large flat-topped round rock resting on a pyramid base."
Castle Rock officially came to be a city in 1874. Soon after it was established, the town became a hot spot for mining rhyolite.
Nowadays, people can hike to the top of the town's namesake. The rock overlooks the town and also offers stunning views of the Front Range and surrounding peaks.
Check Out These Haunted Buildings in Castle Rock
These historic buildings in downtown Castle Rock are believed to be haunted by spirits from the past.
More From Power 102.9 NoCo - KARS-FM