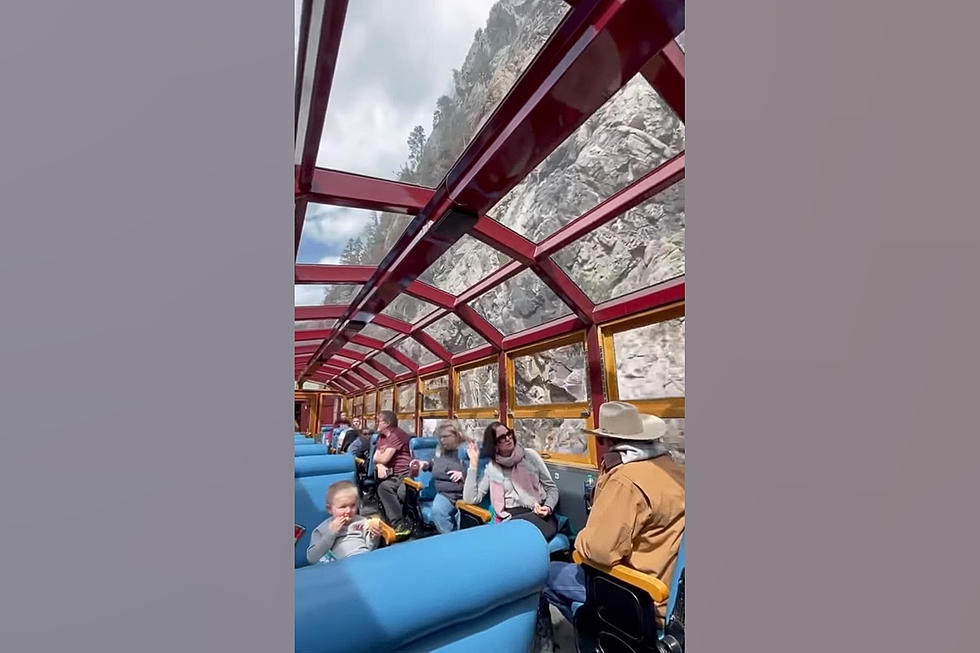 This Colorado Train Ride May Be the Best Experience of Your Life
Durango & Silverton Narrow Gauge Railroad via Facebook
I don't want to be overdramatic, but I've ridden this Colorado train and I have yet to experience anything better. If you love scenic views, you owe it to yourself to at least ride it once.
The Durango & Silverton Narrow Gauge Railroad is a true throwback to a nearly forgotten time. It is a trek that begins in the early morning in Durango, Colorado and winds it's way along the San Juan River to Silverton where you sightsee around the town before the train returns to Durango.
They just shared a new video that shows what they call the Knight's Sky car. In the winter, it's enclosed with clear views of the mountains and river. In the summer, it's open air and a real one-of-a-kind experience.
I rode this train twice in the mid-1980's and 40 years later I can't recall any experience better other than the birth of my children. It really is that special. Back in those days, the train would stop in Cascade Canyon for lunch which is about halfway between Durango & Silverton. Based on what I've seen online, the Cascade Canyon stop will return this year. Most excellent news.
I know I sound like a train cheerleader, but I can't recommend this train ride enough. Make the road trip and see if you don't agree that it's one of the best experiences of your life. It really is that good. I doubt any adventure will ever top it for me. Their official website has all the details.
See Inside a Real Bunkhouse Airbnb Near Wheatland, Wyoming
Inside of a Laramie, Wyoming Tiny Home
More From Power 102.9 NoCo - KARS-FM