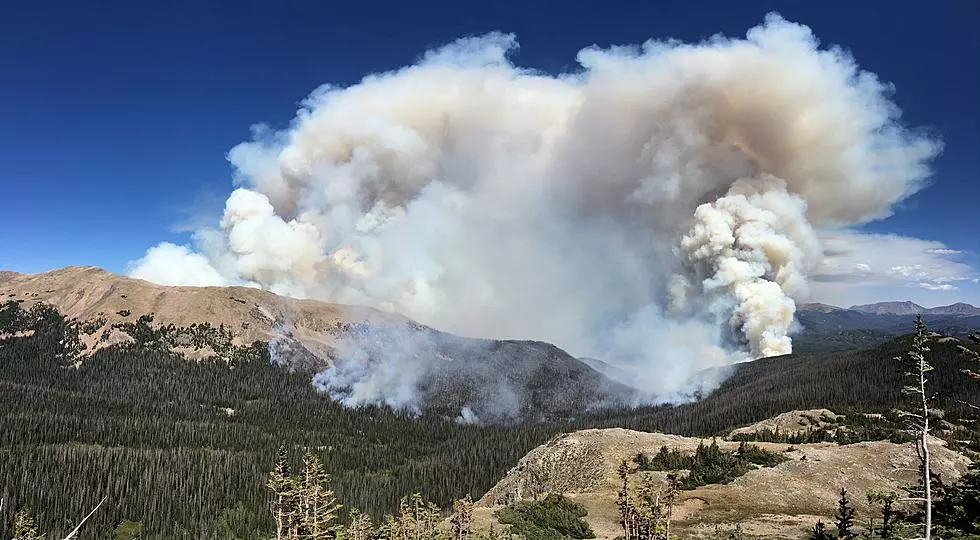 United Way of Larimer County Launches Recovery Group for Fire Survivors
Matt Schilz/TSM
Whether residents suffered a firsthand experience or just observed the burnt orange skies, every Northern Coloradan has witnessed the impact of the Cameron Peak and East Troublesome fires.
The ongoing pandemic and the cold of winter storm Xylia may have made these events seem like a far-off memory for some, but others are still reeling from the aftermath of the blazes.
That's why the United Way of Larimer County created the Larimer Fires Long Term Recovery Group (LTRG), an initiative designed to help fire survivors rebuild their lives as spring approaches.
"We've been helping folks that lost tools or equipment in the fire...we've helped with some short-term housing expenses that were unexpected because of the fire, and then we have case managers that work with the survivors on rebuilding," said Claire Bouchard, Vice President of Communications, Marketing and Engagement at the United Way of Larimer County, in our "Tuned In to NoCo" interview. "We want to chip in, whether it's a disaster today or we're trying to recover three months later."
Along with case management, assistance with physical needs and more, the LTRG provides emotional support and wellbeing resources for fire victims. Survivors can also request financial assistance through the Larimer County Fire Recovery Fund.
Those who want to help survivors themselves can sign up to volunteer with the United Way here. As the weather warms up, the LTRG will be recruiting the community to aid with clean-up efforts in the burned areas.
"We come together in times of hardship here in Larimer County and it really makes it one of the best places to work, live, play and learn," said Bouchard. "But not everyone has a great day here, so we have to make sure that we're building a resilient community...and help those in need."
Learn more about the LTRG by listening to the full "Tuned In to NoCo" interview with Claire Bouchard below.
2020 Cameron Peak Fire
More From Power 102.9 NoCo - KARS-FM