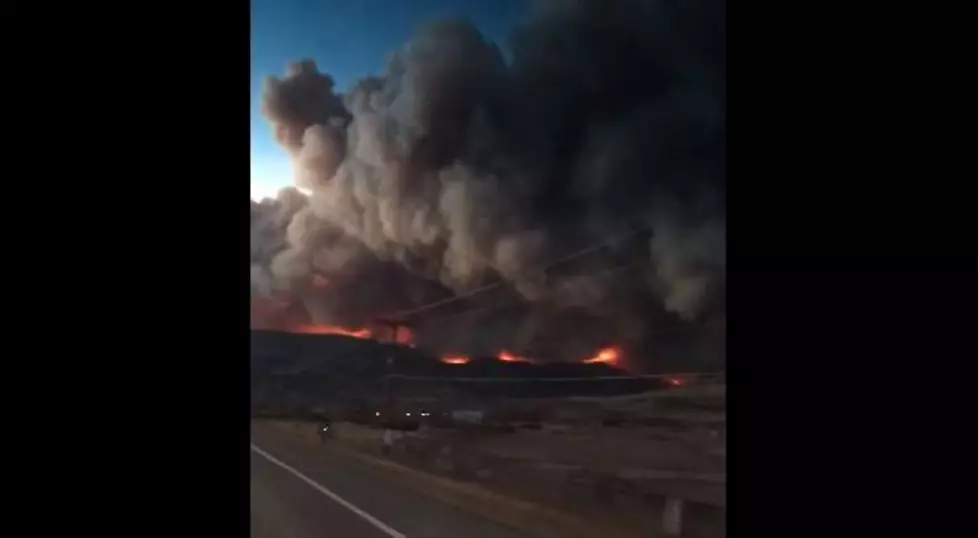 VIDEO: Massive Fires in the Distance as Family Rushes to Evacuate Granby
Saul Miranda on Facebook
The news broke last night that the East Troublesome Fire had grown 100,000 acres in just 12 hours on October 21, 2020, and the entire town was ordered to evacuate.
On Facebook, Saul Miranda shared the below video of his car driving towards the mountains in Granby, the flames billowing, an apocalyptical sight in the distance.
The video has over 7,600 shares, with many in the comments sharing their evacuation experience or mourning the loss of their homes.
As of today (October 22) officials are worried that the Cameron Peak Fire and the East Troublesome Fire may merge, as they are only about 10 miles apart, with Estes Park in the middle. Estes Park has also been ordered to evacuate. 
For all of your up-to-date wildfire information including evacuations, click here.
Enter your number to get our free mobile app
How The 2020 Cameron Peak Fire Has Grown
More From Power 102.9 NoCo - KARS-FM