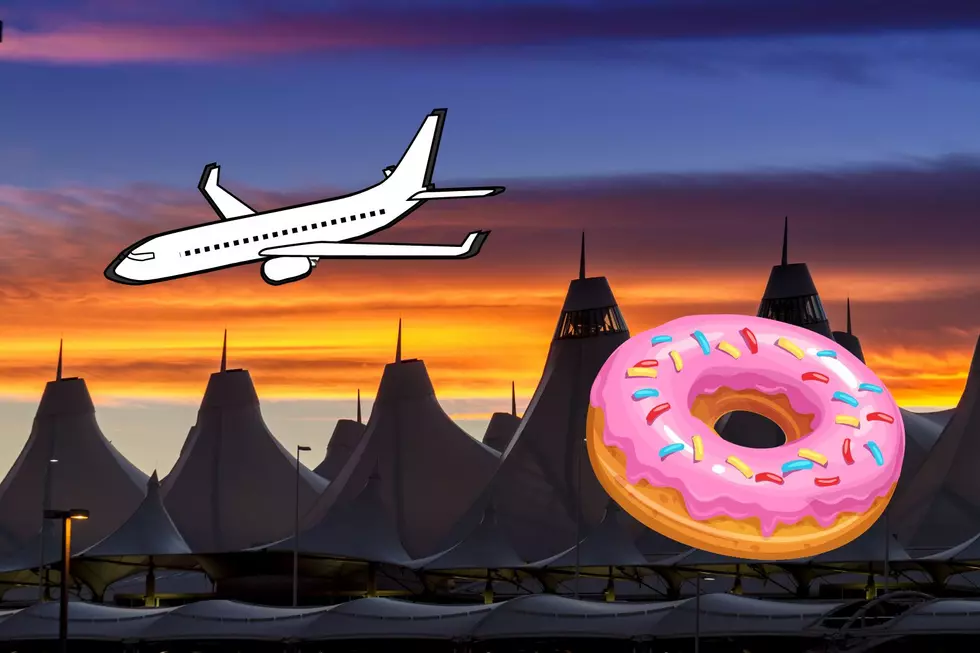 Voodoo Doughnut Opens at DIA on Friday
Canva
Looking to get your carb load and a sugar fix before you take off from Denver International Airport? Look no further than Voodoo Doughnut. The Portland, Oregon-based doughnut chain will be opening in Concourse B on Friday, October 28.
The opening of the airport location will mark the 15th location for Voodoo Doughnut nationwide, the first ever airport location for the company, and the third location in Colorado according to 9 News. Voodoo Doughnut is one of 40 concessions that will be coming to the Denver International Airport before 2023 arrives.
Voodoo Doughnut announced via Facebook that the doughnut shop would be coming to Denver International Airport on January 25.
Earlier this month, Voodoo Doughnut announced that the chain will open its fourth location in Boulder. Some of the many doughnuts that Voodoo Doughnut offers include the Grape Ape, Voodoo Bubble, the Portland Cream, the Memphis Mafia, Apple Fritter, and Viscous Hibiscus. Of course, we cannot forget the most popular doughnuts from Voodoo Doughnut which include the Voodoo Doll and the ever-popular Maple Bacon Bar.
According to Fly Denver, Concourse B at Denver International Airport serves United Airlines. Flying out of Denver International Airport soon? Be sure to make extra time and grab a doughnut or two before your flight at the newest Voodoo Doughnut location at the Denver International Airport.
Source: 9NEWS
Tricks Not Treats: Colorado's Least Favorite Halloween Candy
20 Quick And Easy Ways To Piss Off A True Coloradan
More From Power 102.9 NoCo - KARS-FM