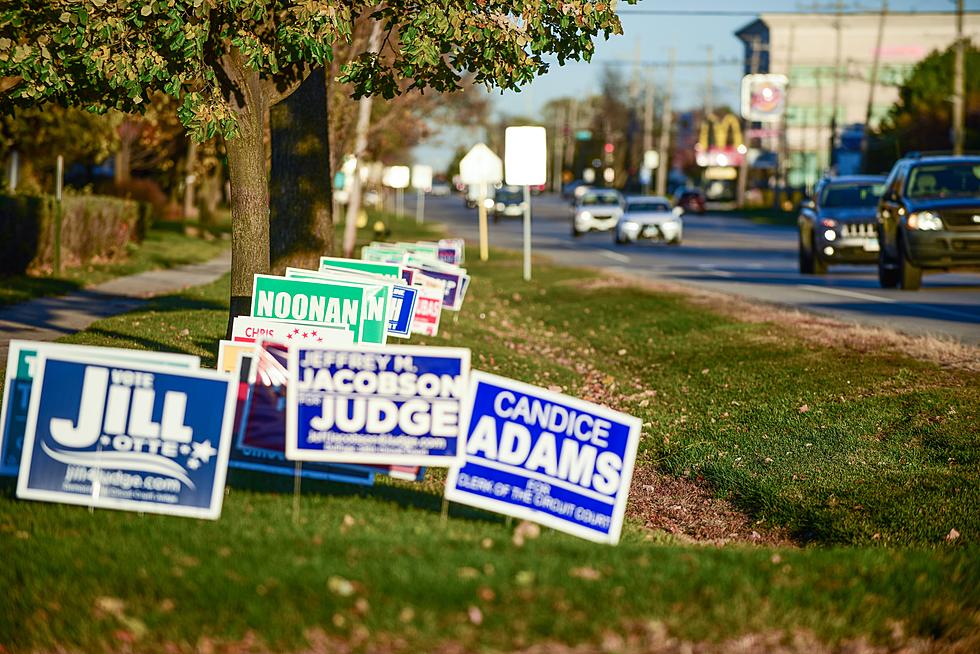 Want to Put Up a Political Sign? The City of Loveland Has Rules
Michael Carruth // Unsplash
If you're planning to put up a political sign during the last few weeks of this election season, there are some rules you have to follow — if you live in Loveland, that is.
The City of Loveland is reminding residents about the Loveland Municipal Code, which does address political signage. According to a press release from the City, the code allows any private property owner in Loveland to display (almost) any sign they want, regardless of political affiliation.
It gets a little trickier if you're renting a property or if you want to place signs throughout your neighborhood.
"No one is authorized to post any sign, notice, poster or other advertising or promotional materials they do not own or on public property, without permission of the property owner or occupant," read the release. "Public property includes any utility or traffic poles, public rights-of-way, sidewalks, buildings and land."
The release also noted that putting a sign on someone else's private property is considered trespassing.
However, removing signs you see in public isn't allowed either. Taking down a sign without permission is seen as theft and could result in fines.
Instead, the City is asking individuals concerned about signs to contact Loveland's Code Enforcement Office at (970) 962-2506. The office will determine if the sign is appropriate — and remove it if it isn't.
Loveland's 2021 Coordinated Election is on November 2. Ballot boxes will accept votes until 7 p.m. that day.
Find out more about voter registration and how to submit your ballot here or by calling the Loveland City Clerk's Office at (970) 962-2000.
How Colorado Has Voted in Every Presidential Election
9 Signs You Know You Are From Colorado
More From Power 102.9 NoCo - KARS-FM