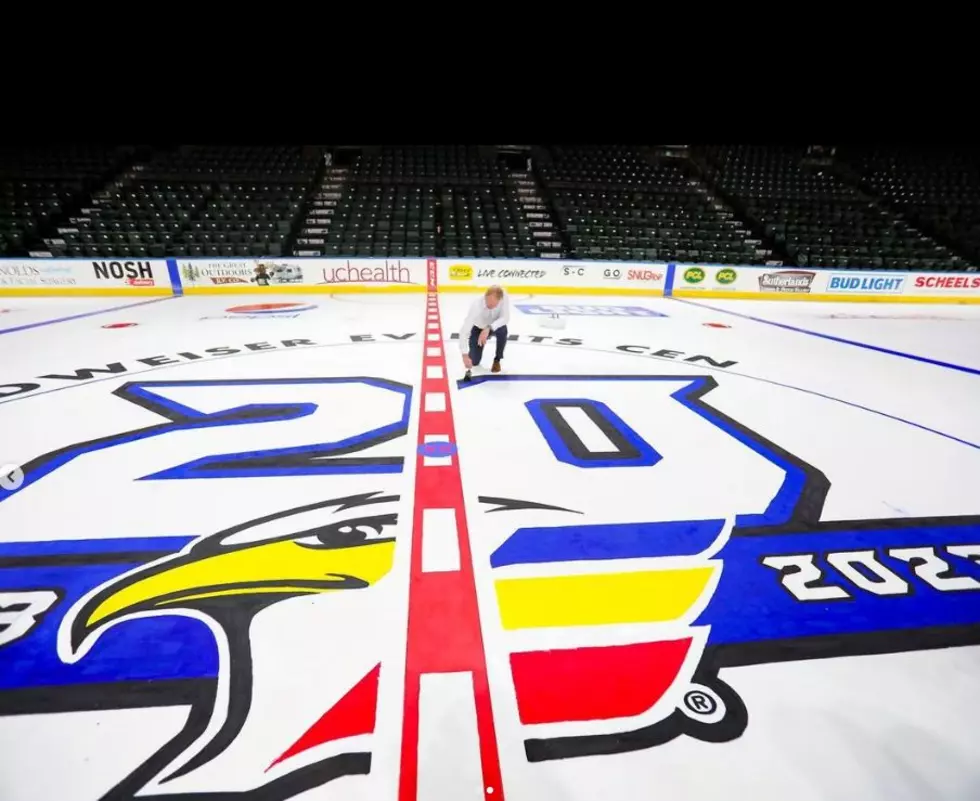 Watch: Ice Gets Built For 20th Season Of Colorado Eagles Hockey
Instagram/Colorado Eagles Hockey
It's hard to believe we are about to launch into another season of Colorado Eagles hockey but here we are. This season is going to be the 20th year of Eagles hockey entertaining us in Northern Colorado and that celebration officially gets underway on Opening Night set for Friday October 21 when the Calgary Wranglers (formerly the Stockton Heat) come charging into the Budweiser Events Center.
Speaking of the BEC, it is all decked out and ready to go for the season as one of the coolest thing is sports, the ice has been built and laid down on the Events Center floor.
It's always been so fascinating for me and others on how exactly that process gets done along with how the ice gets painted and stays painted all year long. I found this cool time lapse video of the ice being built and even though the newest video is 6 years old, the process is pretty much still the same and pretty neat to watch.
Check this out:
YouTube/Colorado Eagles
Pretty cool right? This year, the ice...in particular the center ice logo will look a little different with a giant "20" on there to recognize 20 years of Colorado Eagles Hockey in Northern Colorado.
The RB initials at center ice will be to honor Ralph Backstrom who founded the Eagles back in 2002 and served as team president from 2003-2007. Ralph also played for the Montreal Canadians winning six Stanley Cups.
Here's another fun time lapse video to show exactly how that logo was set on the ice.
 

 

 

View this post on Instagram

 

 
Last year was so much fun and I can't wait to get started for another season of Eagles Hockey!
An Open Letter To The Colorado Eagles And Eagles Country
More From Power 102.9 NoCo - KARS-FM