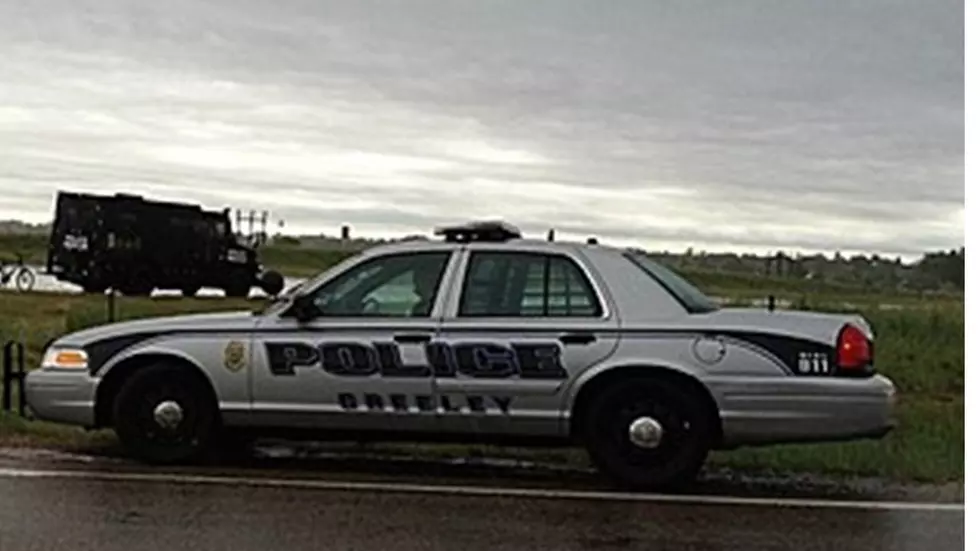 Weld County District Attorney Clears Greeley Officers in Fatal January Shooting
TSM
Weld County District Attorney Michael Rourke has cleared six Greeley officers in regards to a fatal January shooting.
Rourke made the decision on Tuesday (March 2) after reviewing an investigation conducted by the 19th Judicial District Critical Incident Response Team (CIRT).
According to a report from the Weld County Office of the District Attorney, the incident occurred on January 19 when officers from the Greeley Police Department (GPD) were following Christopher Dockery, who was wanted on multiple active warrants, on southbound I-25.
Dockery got into a car crash and carjacked an elderly couple at gunpoint to evade law enforcement.
Officers located him again in Greeley, but he escaped by carjacking another vehicle, which ignited a high-speed chase.
After crashing the second vehicle into a parked car, Dockery unsuccessfully attempted to carjack a third vehicle at a gas station before trying to carjack another vehicle at a nearby carwash in Evans. Officers began to intercede when Dockery raised a silver revolver.
Alleging that Dockery claimed he would "shoot at cops," one of the officers believed they were in immediate danger and fired at him through the passenger window.
Dockery continued to ignore commands and began to approach law enforcement. Fearing for their lives, the other five officers fired until he went down.
"Based on the facts gathered during this investigation...I find that Officers 1 through 6 were justified in using lethal force against Dockery," said Rourke in the report. "The use of such force was reasonable based on Dockery's threatened use of deadly physical force against both civilians and law enforcement officers, as well as the extreme danger to the community caused by his behaviors."
No further information is available at this time.
Northern Colorado Law Enforcement K-9 Dogs
More From Power 102.9 NoCo - KARS-FM