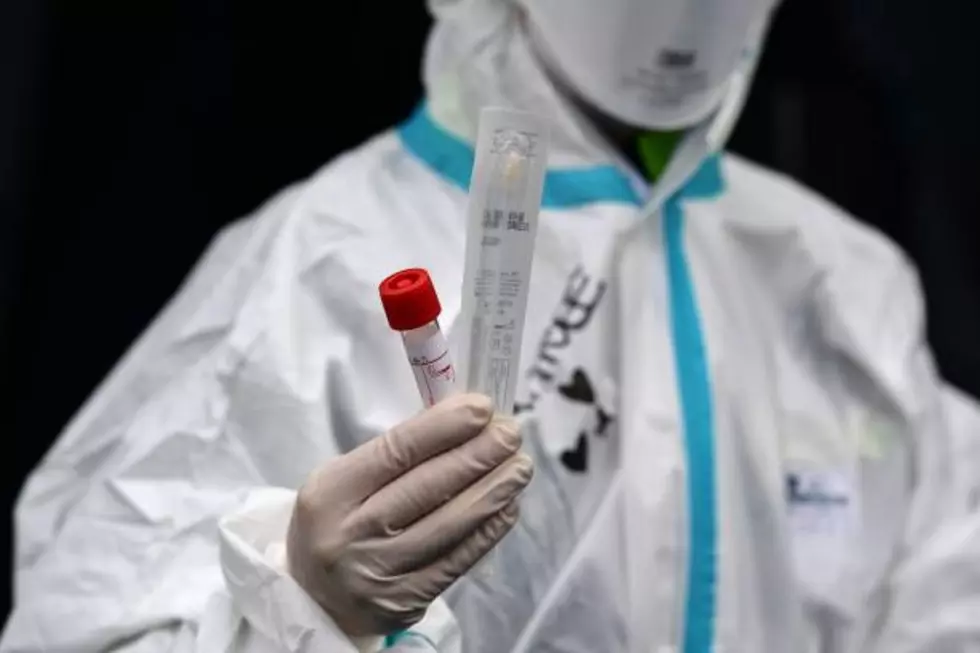 Weld County Reports 400+ New COVID Cases, Hospitalizations Down
AFP via Getty Images
The NoCo Virus Tracker articles are made possible by our partner, the Keep NoCo Open campaign, that reminds citizens to wear a mask, wash your hands, physically distance and support local as Northern Colorado recovers from the COVID-19 pandemic.
Weld County has surpassed 24,500 COVID-19 cases with the addition of 407 new cases reported to the county's cumulative tally in the last week.
As of Thursday (Feb. 18) there have been 24,824 COVID-19 cases recorded in Weld County since the beginning of the pandemic.
The Colorado Department of Public Health and Environment reported 24 active COVID-19 outbreaks this week across Weld County; for a full list of outbreaks in the county, click here.
Weld County health officials reported 7 new COVID-19 deaths in the last week, bringing the county's total number of deaths to 216 since last March, when the pandemic first started.
There have been 9 COVID-19 related deaths in Weld County since February 1.
The county's two-week average positive test rate declined to 5.42%, which is down from 5.67% a week ago. That rate in the Greeley area stands at 5.07%.
North Weld County continues to have the highest positive test rate in the county, currenlty at 6.85%.
According to COVID-19 data via Weld County's website, there are currently 69 COVID-19 patients across Weld County regional hospitals, which is down from 82 a week ago.
Additionally, there are 311 hospital beds, 35 ICU beds and 95 ventilators available across Weld County hospitals. A week ago, there were 315 hospital beds, 43 ICU beds and 104 ventilators available.
Weld County remains under Level Yellow COVID-19 restrictions.
For the latest information regarding COVID-19 in Weld County, visit weldgov.com.
Keep NoCo Open
More From Power 102.9 NoCo - KARS-FM