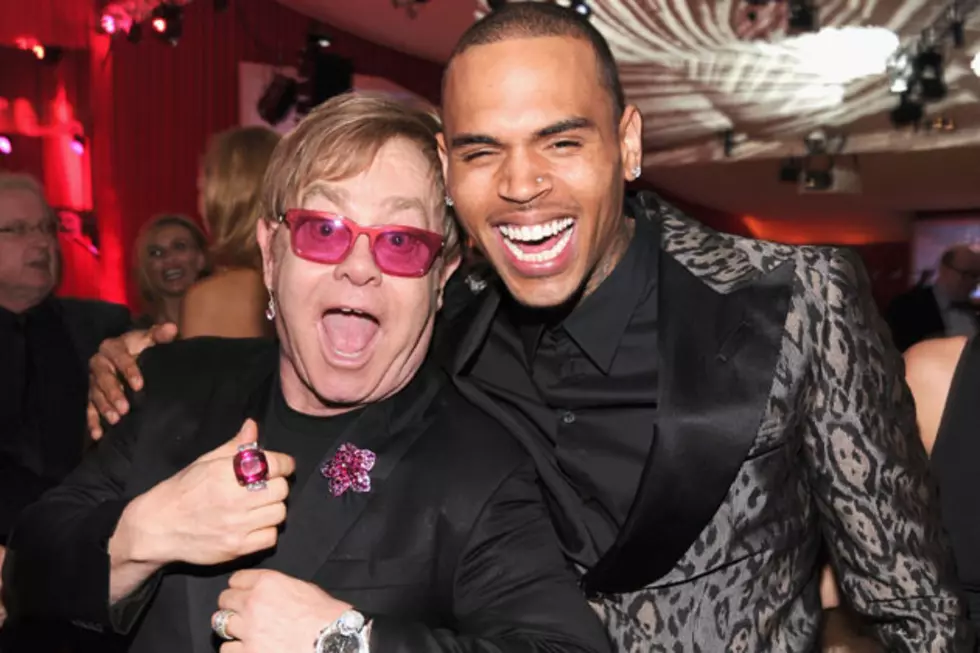 Elton John Working With Chris Brown? It's Not As Outlandish As It Sounds
Jamie McCarthy, Getty Images
Yes, this is the same Chris Brown who has been serially accused of using homophobic slurs, amongst other unsavory things. Still, history tells us it's not as outlandish as it might sound on first blush. After all, the openly gay John has already worked with Guns N Roses singer Axl Rose and Eminem, both former lightning rods for similar controversy.
"Music is music," Brown told the New York Post's Page Six. "It transcends everything, so I would love it if we could work together."
John was memorably joined by Eminem for a Grammy performance in 2001, even as criticism mounted about the rapper's own homophobic lyrics on the then-current 'Marshall Mathers LP.' John earlier performed with Rose at the 1992 Video Music Awards. The Guns 'n Roses frontman -- who was widely criticized for a homophobic lyric on the band's 1988 song 'One in a Million' -- then inducted John into the Rock and Roll Hall of Fame two years later -- saying "for myself, as well as many others, no one has been there more for inspiration than Elton John."
More From Power 102.9 NoCo - KARS-FM