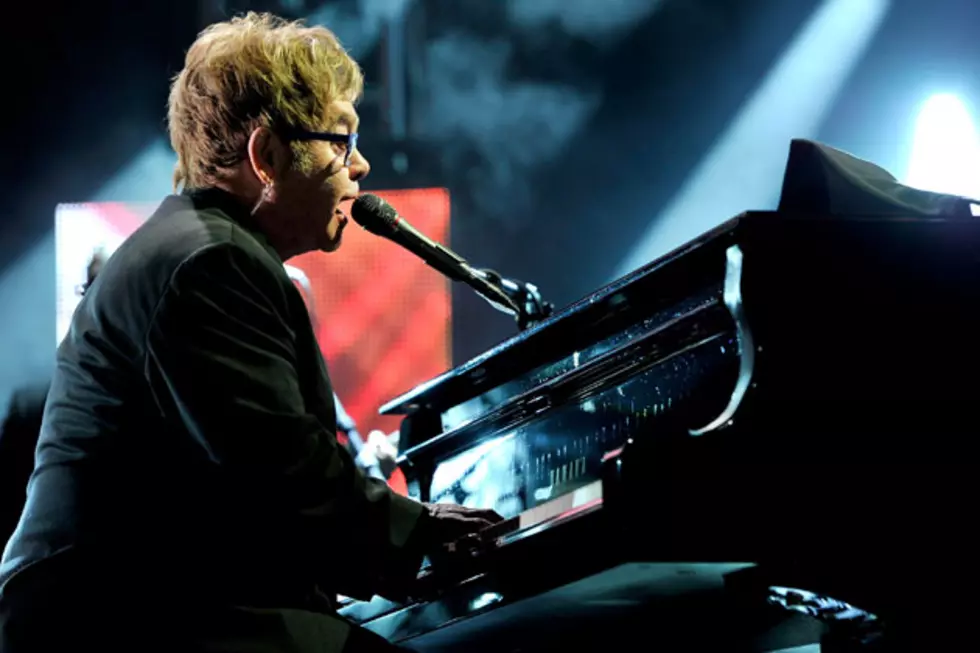 Elton John Volunteers to Help Save HMV Stores in Europe
Larry Busacca, Getty Images
Elton John is hoping other artists will follow his lead and set up in-store appearances and performances at HMV, a European record store chain that is facing closure. The singer will be playing a series of in-store shows at retail locations to remind people of the value of the physical record.
John's spokesman could not confirm the details but said, "Elton has always been a big supporter of record shops," according to Vintage Vinyl News. "He will be doing something with HMV although as yet we cannot confirm what or when that would be."
HMV announced in January that 37 stores in the U.K. would close, as would all stores in Ireland. At one point there were over 400 stores worldwide, and a website that sold music and entertainment. HMV.com now only posts a message about the company's state of affairs. HMV's demise follows dozens of physical media chain stores closures or bankruptcies worldwide, a result of fans gravitating to digital media.
Elton John is expected to release a new album in 2013. Producer T-Bone Burnett describes it as a more stripped down sound in comparison to other records the legend has released.
More From Power 102.9 NoCo - KARS-FM