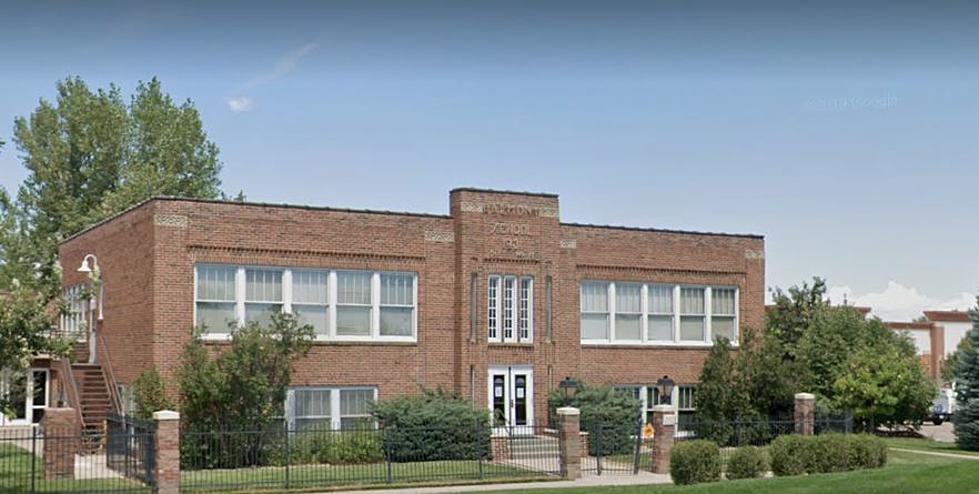 Historic Fort Collins School Sold, Here's What Its Future Will Be
Google Maps
The historic 1931 Harmony School in Fort Collins has been on the market for some time, but it's officially been sold, and no, it will not become a craft brewery. 
Mile Hight CRE said that the 16,000-square-foot building on the corner of Harmony Road and Timberline Road was purchased by The Town Church of Fort Collins. In spring of 2020, it was on the market for $4 million. You can see the listing photos here.
The Town Church said that it will use the building to continue to 'serve our community in two ways: gathered worship of Jesus Christ and the continued home for Harmony School Christian Early Childhood Center,' the building's current occupants, according to Mile High CRE.
The City of Fort Collins' historical archives say that the Harmony School was built in the early 30s to serve the local farm families in the area, and it's different than any other school, because it is one of the few Art Deco style buildings in Fort Collins. It also ran on a 'farm schedule,' meaning students had fall break during beet harvest.
Some of Fort Collins' remaining historic school buildings are The Laurel Street School (1906), used by Centennial High School, Lincoln School (1919), Harris School (1919) and Fort Collins High School (1924), which is now a part of CSU's campus.
Waverly School near Wellington was also on the market in recent years for $600,000 (much less than $4 million), and has also sold.
Old Town Fort Collins: Ten Years Ago, and Now
More From Power 102.9 NoCo - KARS-FM