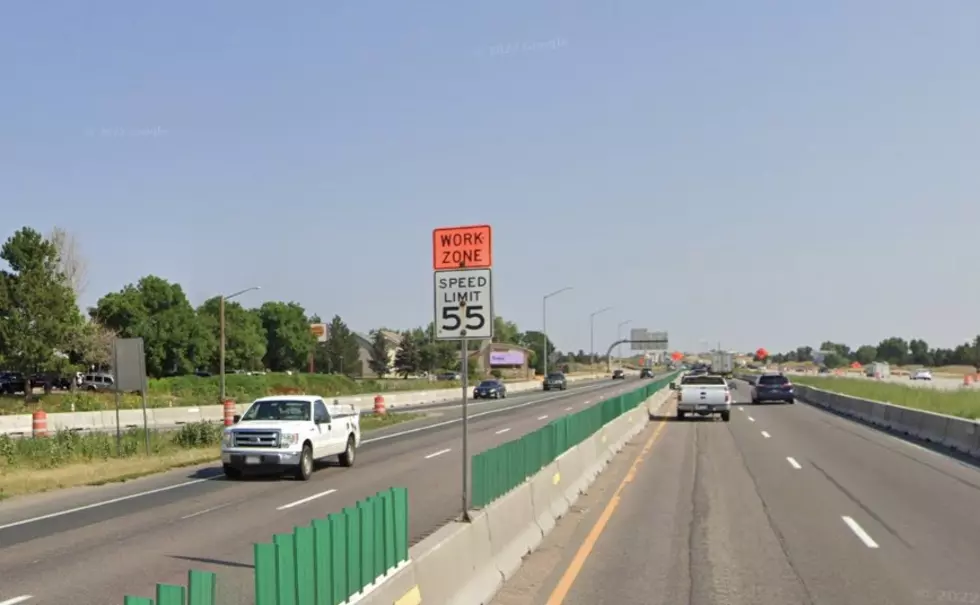 I-25 Madness to Continue in 2023 — But We Have Made Progress
Instant Street View
A trip through the I-25 corridor is enough to drive anyone crazy. But despite what the seemingly endless construction may imply, Colorado has made progress on our state's most notorious thoroughfare.
In a recent press release, the Colorado Department of Transportation (CDOT) reported that crews accomplished a lot on I-25 in 2022  — but they still have a long way to go. Here's what you need to know.
Colorado made strides on I-25 in 2022
According to CDOT, crews completed the following on I-25 last year:
the conversion of the Colorado Highway 60 and I-25 interchange into the state's newest Diverging Diamond Interchange (DDI)
the establishment of new bridges on Kechter Road and US Highway 34
the completion of seven bridges between Johnstown and Fort Collins
the placement of 180,000 square yards of concrete between Johnstown and Fort Collins
the installation of around four miles of pipe between Johnstown and Fort Collins
the recycling of 60 million pounds of old concrete pavement into the segment between Johnstown and Fort Collins
the placement of over three million pounds of steel in structures and concrete pavement between Johnstown and Fort Collins
"From Berthoud all the way up to Fort Collins, residents and commuters alike navigated around more construction signage, activity and a few closures and detours along the I-25 North corridor this past year," said CDOT. "Although there were new route changes and road closures, this means the project is making progress and one step closer to bringing the new and improved I-25 North on time and on budget for Colorado to use and enjoy."
Colorado's plans for I-25 in 2023
CDOT says that by the spring of 2023, design will be underway for the stretch between CO66 and CO56, also known as Segment 5.
In another press release, CDOT revealed that construction has started on concrete slab replacement between Mile Point 281 and Mile Point 269 to "improve and prolong the life of the road surface."
As a result, travelers will experience single-lane passages, reduced speed limits, and traffic delays until the project's estimated completion in the fall.
When will the I-25 construction end?
Unless additional revenue comes in, CDOT predicts that I-25 construction will continue until 2075. By then, the population of Weld and Larimer counties will have grown by over 150% — so another 50-plus-year construction project may follow.
White Knuckle Your Way Down Colorado's Most Dangerous Roads
Slivers of asphalt cling to mountainsides with barely enough room for a subcompact car, let alone the monster RVs peppering the roadways. Blind corners leave even the most experienced drivers wondering what awaits around the bend. Let's not forget the thousand-foot drops with nothing between safety and impending doom but a thin slice of gravel -- talk about white knuckles.
If you're brave enough to "risk your life" for beautiful views, you won't be disappointed.
How many of these dangerous roads have you traveled in Colorado?
The Most Dangerous Colorado Counties to Drive Based on Fatal Accidents
While six Colorado counties managed zero fatal accidents in 2020, the rest were not nearly as safe to drive in.
More From Power 102.9 NoCo - KARS-FM