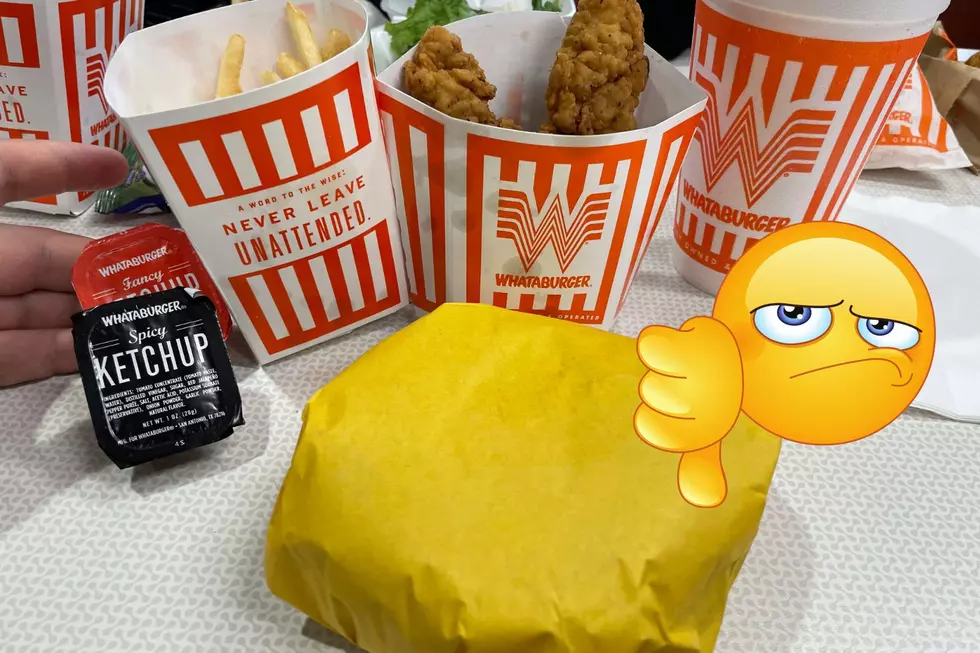 Is The Drive To Colorado's Only Whataburger Worth It? We Didn't Think So
Big Rob TSM / Canva
The only Colorado location for the famous Whataburger is down in Colorado Springs. Is it worth the 1-2 hour drive from Northern Colorado and Denver? Our experience says no.
Is Whataburger In Colorado Springs Worth The Drive?
There are many famous burger joints around the country, with two of the most popular being In-N-Out Burger and Whataburger. Until just about two years ago, both were just pipe dreams if you lived in Colorado. In-N-Out Burger's strict rules on their always-fresh ingredients kept them from coming to Colorado for decades.
Finally, to the joy of so many Colorado natives, we got our first Colorado In-N-Out locations about two years ago. Whataburger actually used to have locations in Colorado back in the day, but hadn't been here in many, many years so when they announced a return to Colorado, people were excited. With their first Colorado location being built in Colorado Springs, it meant a 1-2 hour drive from up north depending on where you were driving from. My family and I made our way down south to get in on the Whataburger fun, and honestly, we were a bit disappointed.
Driving To Colorado Springs For Whataburger Is Not Worth It.
We went down to Colorado Springs for a WWE show a few weeks ago, so it was an excuse to go visit a place I hadn't eaten at since the last time I was in Texas years ago. I was so excited!
I'm not sure if Whataburger is like In-N-Out where they're pretty much the same layout, but this looked familiar.
Seeing all of the options, we were pretty excited to be there.
We ordered quickly but it took about 20 minutes to be served. They bring it right to your table.
I remember loving the fries... I swear they were crinkle cut but I must have mixed them up. Sadly, these were cold and soggy but I was able to get some fresh fries. Truthfully, both Whataburger and In-N-Out lack in the fry department.
The burger on the other hand was pretty good overall. No complaints.
The boy enjoyed the chicken fingers but wished he had gotten a burger after trying mine.
Overall, it was fine. If it were closer to my house or the radio station, I'd certainly go back again and eat there from time to time. It's a solid burger. Is it worth the drive to Colorado Springs just to eat there though? No, absolutely not. Had we not had plans down there already, I'd have been extremely disappointed. Between the two burgers, In-N-Out is king. McDonald's owns the fries world though, right? Hopefully they get a closer location so I can give it another shot.
In-N-Out In Thornton Is Now Open. How Long Are Wait Times?
We went to the new In-N-Out in Thornton. Here's how long our wait time was and how our overall first experience went.
The Tallest Man-Made Object in Colorado
Republic Plaza in Denver, the tallest building in Colorado, stands at 714 feet. This particular man-made object dwarfs that.
More From Power 102.9 NoCo - KARS-FM