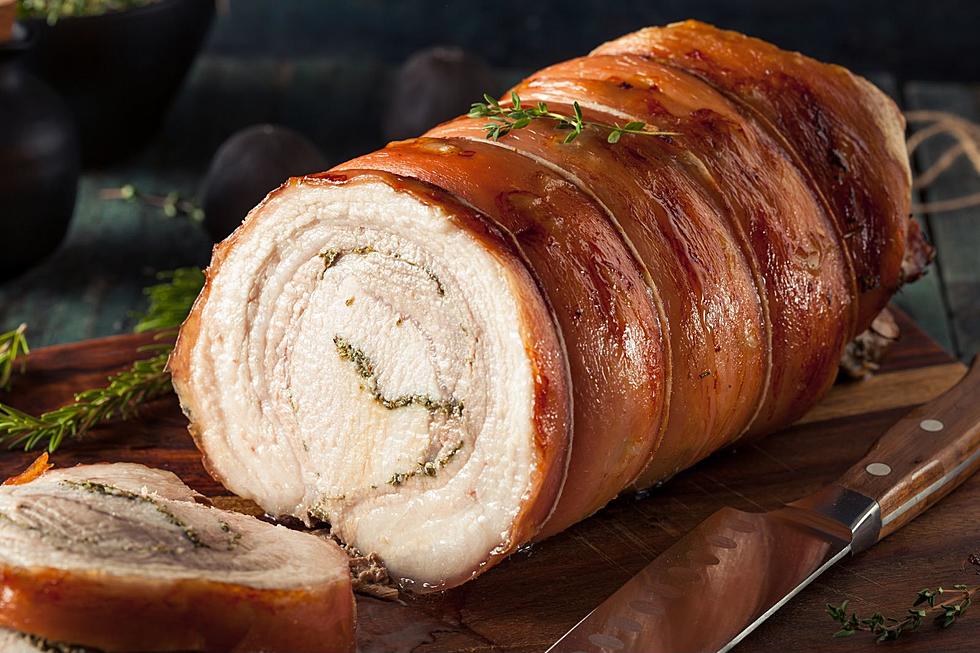 Mama Mia! Colorado Now Has a Restaurant Focused on Porchetta
Canva
If you have never had Porchetta, let me be the first to tell you that you are missing out on something unique. It's a pork flavor bomb like nothing you have ever had before.
What is Porchetta?
It is kind of hard to describe just how delicious Porchetta is. I can tell you that it is something every pork lover should have in their life at least once, if not a dozen times. Taste Atlas describes Porchetta as an Italian dish that is made by deboning a pig, giving the meat flavor with spices such as salt, garlic, rosemary, and other aromatics, then rolled up before being placed on a spit over the fire.
If you are not so inclined to hop on a plane to Italy for a heavenly slice of Porchetta, jump in your car and head down Interstate 25 to Denver as there is a new restaurant open that is focused on Porchetta.
The Porchetta House located at 1510 North Humbolt Street is serving up a modern take on Porchetta which is made from a boneless pork loin, then wrapped in pork belly. The lovely loaf of meat is then slow-roasted for hours until the skin is oh-so crispy and ready to serve.
The Porchetta House is serving up three different types of sandwiches for you to enjoy.
The Original
The original is made with Porchetta, arugula,  and pink peppercorn kewpie on a Breadworks rosemary focaccia bun.
The Al Pastor
The Al Pastor has Achiote rubbed Porchetta, caramelized pineapple pico, and cotija cheese on San Antonio Bakery bollo bread.
The Bahn Mi
The Bahn Mi has red miso marinated Porchetta, cucumber, pickled carrots, jalapeno, cilantro, and black sesame kewpie on Vinh Xuong Bakery bread.
Looks pretty darn good, right? The Porchetta House is open Tuesday - Saturday from 5 p.m. to 10 p.m.
You Could Buy Greeley's Old D&D Bean Co. Building
This old bean building in Greeley has been transformed into a home and you have to see it!
The Best Cookies In Northern Colorado: Here's Where To Find Them
We've rounded up the best spots in NoCo for you to satisfy your sweet tooth with a delectable, mouthwatering cookie...(or five - we're not judging).
More From Power 102.9 NoCo - KARS-FM