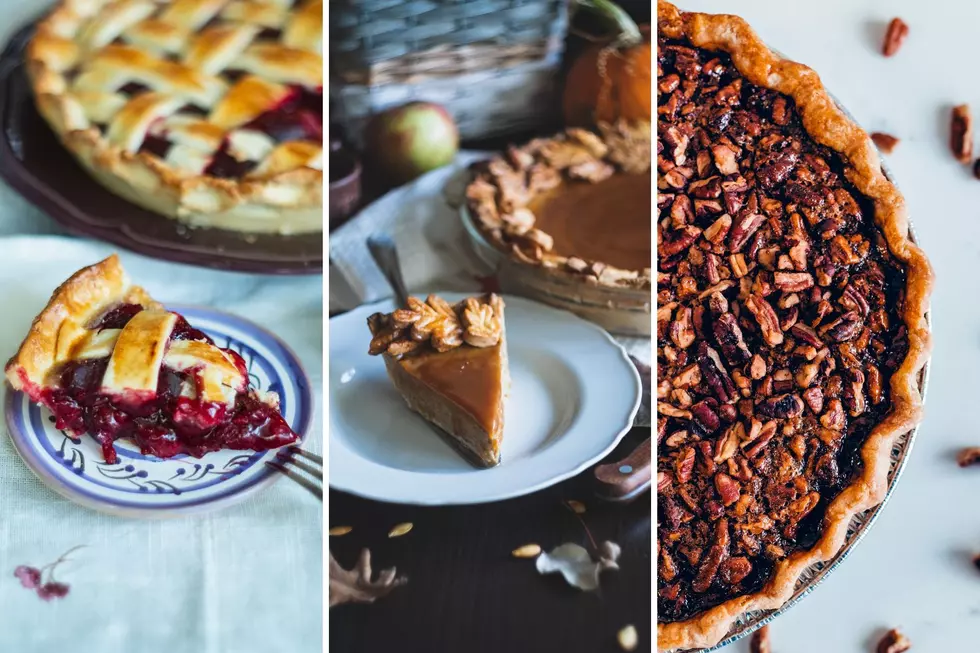 Peach, Pumpkin, Pecan: What Type of Pie Do Coloradans Prefer?
Unsplash/Canva
Homemade pie is a staple on many Thanksgiving Day menus, but when it comes to baking the delicious dessert, are certain flavors favored more than others?
A team at Pinterest recently figured out an answer to this question, based on what recipes its users are most frequently searching for and saving.
To determine favorite pie flavors across the country, Pinterest analyzed U.S. state-by-state internal search data, specifically looking at searches in October 2022 vs. October 2021. According to the website, searches for 'holiday pie recipes' are 70 percent greater than they were last year.
America's Favorite Flavor
Based on their results, apple is the most popular pie ingredient. It accounted for 36 percent of overall pie searches, and included terms like "apple pie filling," "Dutch apple pie," and "canning apple pie filling." Some of the states that enjoy apple pie the most include Maine, Michigan, and Minnesota, which saw an amazing 210 percent year-over-year increase in searches for the festive flavor.
Colorado's Favorite Pie
When it came to Colorado, peach pie proved to be the heavy favorite. This is probably due to the plethora of peaches that Palisade, Colorado produces on an annual basis. People across the state stock up on the juicy fruit all summer, making it the perfect ingredient to use for pie when the holidays come around. According to the results, those in Idaho and Utah also enjoy baking peach pies just as much as we do.
Researchers from Pinterest also explained that traditionally, summer fruits such as peaches, cherries, and lemons, are always among the top trending for the holidays.
GMA's United States of Pie Comes to Colorado
Recently, Good Morning America set out on a journey across the country to search for pie perfection. Two incredible bakeries battled it out to be Colorado's ultimate stop for a slice of pie. Although neither of the pie shops made peach desserts during the episode, their entries were enough to make anyone's mouth water.
Colorado Cherry Company has been an institution in Aurora, Colorado for 92 years. The fourth-generation family-owned business showed off its traditional cherry pie, which received major props from celebrity judges, Kareem Jackson of the Denver Broncos, and The Bachelor's Matt James.
The second establishment to compete in the bake-off was 3.14 Pi Bar out of Colorado Springs. Their black-bottom bourbon pecan pie, made with Colorado-distilled bourbon, earned the non-traditional bakery a step forward in the competition vying for the title of the best pie in the country.
Visiting either of these Colorado bakeries is guaranteed to offer a flavor-filled experience. Or, search Pinterest to make your own holiday pie this year.
The Best Movies To Watch With Your Family Over Thanksgiving on Netflix
Home for the holidays? Need something to watch? Here are our Turkey Day recommendations for the whole family.
More From Power 102.9 NoCo - KARS-FM