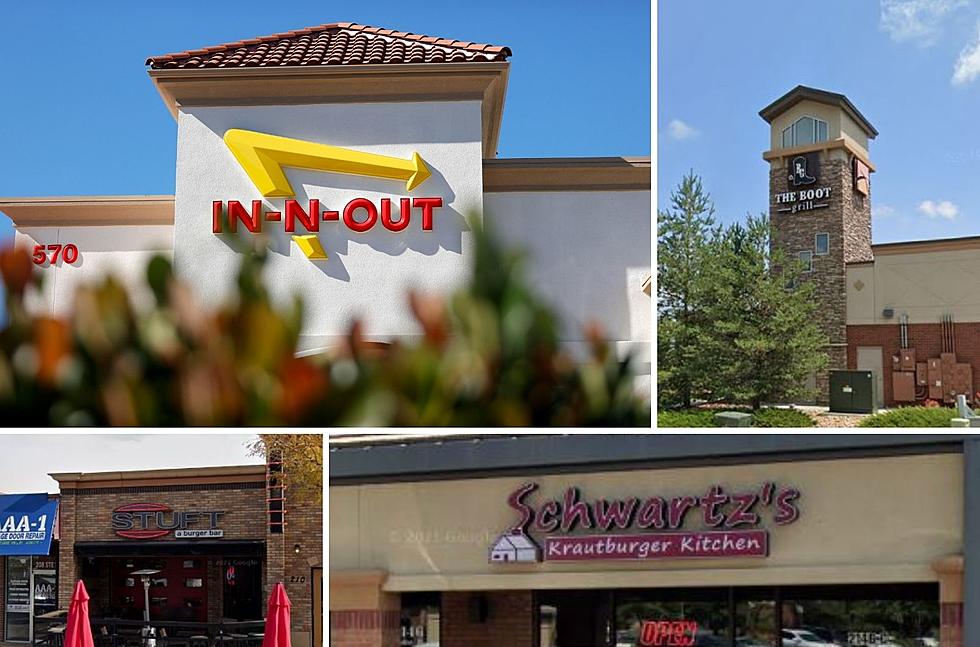 Until In-N-Out Burger Arrives, Try These 25 Northern Colorado Burger Joints Instead
Getty Images, Google Street View
It's all anyone can talk about: when will In-N-Out Burger come to Northern Colorado?
The California-based chain is slowly but surely invading the Centennial State — seven locations are currently open in Lakewood, Aurora, Lone Tree, Castle Rock, Thornton, and Colorado Springs. An eighth locale is set to open in Denver later this year.
Unfortunately, it doesn't look like NoCo residents will get their "animal-style" fix anytime soon. Plans for a Fort Collins In-N-Out got nixed in December of 2020, and there's been little follow-up on Mayor Pro Tem Don Overcash's promise to bring the chain to Loveland.
So, instead of sitting around and praying to the fast-food burger gods, why don't we enjoy the local burger joints that Northern Colorado has to offer?
Now, I have to be honest here. I've never actually tried In-N-Out Burger. However, I can't imagine that it's worth waiting over 12 hours in line for. Surely, Northern Colorado has burgers that are just as good, if not better.
Maybe I'm wrong. Maybe In-N-Out Burger is the most delicious thing to grace this planet. Regardless, we still don't have one in close range, so we have to find our food elsewhere anyway.
Without further adieu, here are 25 Northern Colorado burger joints you can try to fend off your In-N-Out cravings:
Until In-N-Out Burger Arrives, Try These 25 Northern Colorado Burger Joints Instead
Unfortunately, it doesn't look like we're getting an In-N-Out Burger in Northern Colorado anytime soon. Thankfully, there are tons of local burger joints you can try in the meantime. Read on to see the 25 Northern Colorado restaurants that will help fend off your In-N-Out cravings.
Still can't get enough of In-N-Out Burger? Check out the places you can (and might) find the restaurant in Colorado in the gallery below.
Where You Can (And Might) Find In-N-Out Burger in Colorado
The In-N-Out Burger craze is taking over Colorado. The restaurant currently has seven locations open in the Centennial State, with more to come. Here's where you can find them.
More From Power 102.9 NoCo - KARS-FM