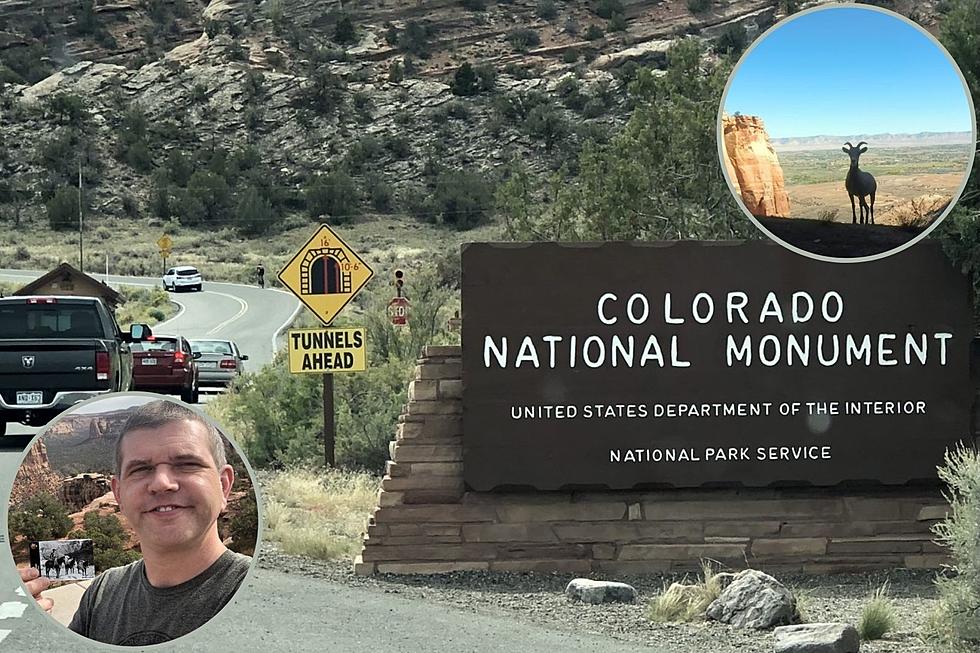 5 Fun Trails You Can Do in One Day at the Colorado National Monument
Canva
Friends who visit Grand Junction love going up to the Colorado National Monument to have a look around. They've been putting up with all my photos online and usually ask to go up for a day on the trails.
You can find a trail for any skill level inside the 32 square-mile Monument, but the real challenge is you can hardly see this magnificent place in one day. You just can't. What you can do is introduce a friend to it by showing off a few of the shorter trails that include some of the best attractions.
Easy Trails With Great Views Inside the Colorado National Monument
Lace-up your hiking boots for a few short trails that show off many of the popular features inside the Monument, but won't take all day to see. Some of these trails are great for little ones or for people who want to enjoy the many overlooks without having to cover steep ground.
Combine Shorter Trails for an Easier Tour of the Monument
The 5 trails we are looking at would add up to about 10 miles of walking. Pick one side of the park and work your way down the list. Spread out over a day, this list is a great way to explore all the 'must-see' features of the Monument your guests came to see.
5 Trails You Could Do All In One Day at the Colorado National Monument
Follow the footsteps of John Otto as we take a look at a few classic trails through the Monument. While there are several others to choose from, these are easy trails that let you enjoy walking through these impressive canyons. Shout out to the Youtube channel Within Hiking Distance! 
5 Fun Trails You Can Do in One Day at the Colorado National Monument
See some of the best features inside the National Monument by selecting these short to moderate trails that can all be done in one day or separately.
STUNNING: Nighttime Photos Show the Milky Way Over 9 National Parks and Monuments
If you're the road-trip type, they're all reachable in a day's drive from Colorado.
While the majority of tourists visiting these parks only witness the phenomenal views during the day, there's a sight to be seen under the stars.
LOOK: Weekend Climbers Ascend Colorado's Independence Monument
While walking the trails inside the Colorado National Monument we spotted 3 climbers making their way up Independence Monument.
More From Power 102.9 NoCo - KARS-FM