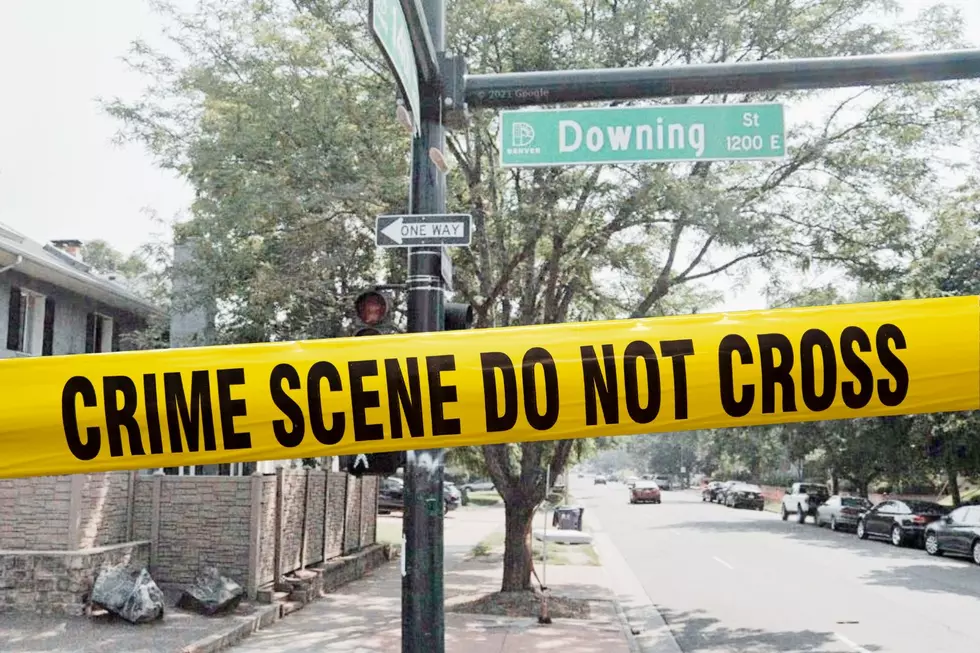 Colorado Boy Shot While in Mother's Car + Suspect Arrested
Google Maps / Canva
A seemingly random, but undoubtedly senseless act of violence occurred right here in Colorado sending one boy to the hospital and a shooter to jail.
When and Where Did the Colorado Shooting Take Place?
The incident took place on the afternoon of Monday, August 22nd, 2022 in Denver. The area at which the boy was shot is just a block south of Denver's notoriously dangerous East Colfax, specifically near the Bradford Apartments on the corner of E. 14th Avenue and N. Downing Street:
Who is the Colorado Boy Who Was Shot?
The name of the boy that was shot has yet to be released but he has been identified as a 13-year-old student of the Denver School of Innovation and Sustainable Design as well as a former student of the Odyssey School of Denver.
It's been said that the boy was a passenger in his mother's vehicle when a man walked into traffic. The boy's mother then continued driving, seemingly thinking little of it, until the quiet car ride was interrupted by multiple gunshots.
Who Shot the Colorado Boy?
As of Tuesday, August 23rd, a suspect in this senseless shooting has been identified as 22-year-old Katrelle James. It's unclear as to whether or not James knows the boy he shot or the boy's mother, but he has been arrested and charged with attempted first-degree murder.
What's the Condition of the Colorado Boy that Was Shot?
While a bullet did hit the 13-year-old boy, it has been reported that the wound was not life-threatening and that he was taken to the hospital to be treated immediately following the shooting.
[9News]
Check Out a Notoriously Dangerous Colorado Neighborhood
Take a virtual tour of the infamous east side of Pueblo, Colorado.
10 Most Dangerous Cities to Call Home in Colorado
These are the most dangerous cities in the state of Colorado for 2022.
See How the Most Dangerous Cities in Colorado Rank
Some of Colorado's most dangerous cities may not come as a total surprise, but the way they rank might. See the cities that made the list, along with the FBI data that goes with it.
More From Power 102.9 NoCo - KARS-FM