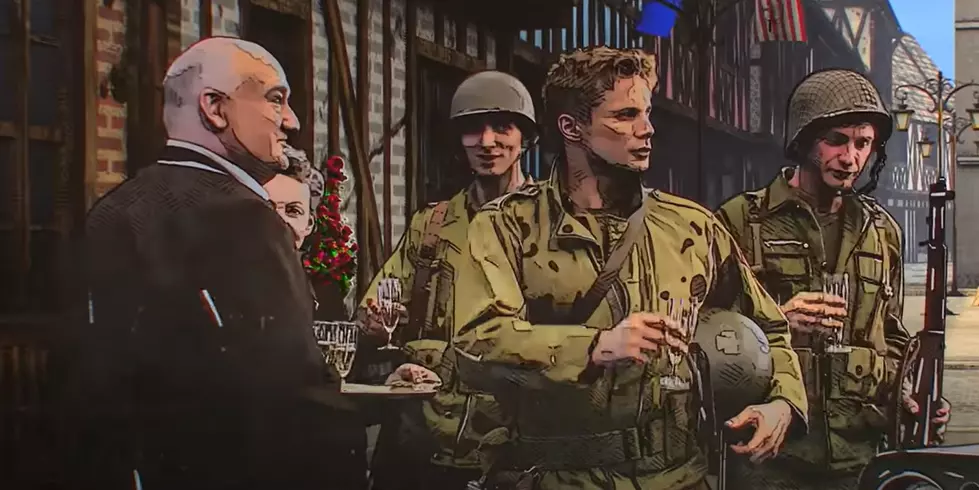 Netflix Profiles Colorado WWII Hero in New Animated Series
Courtesy of Netflix
A new Netflix series is profiling the life of a Colorado World War II hero.
Titled "The Liberator," the four-part animated miniseries, which follows Brigadier General Felix Sparks as he helps command the liberation of Dachau, will premiere on Veterans Day (November 11) after years of production.
According to The Know, Sparks was leading the 3rd Battalion, 157th Infantry Regiment, 45th Infantry Division when he and his crew became one of the first Allied forces to witness the horrors of Dachau in 1945.
The publication reports that Sparks went on to earn his law degree at the University of Colorado Boulder in 1947 before joining the Colorado Supreme Court in 1952.
After serving as a commander of the Colorado Army National Guard from 1968 to 1979, Sparks wrote the Colorado groundwater law and worked to create new technology to bring Western Slope water to the Front Range.
"The Liberator" is based on Alex Kershaw's 2012 novel of the same name. The series is the first of its kind to officially use Trioscope technology, a blend between CGI and live-action, in its animation.
Sparks passed away at the age of 90 in 2007, but his legacy will live on in this long-awaited project.
Enter your number to get our free mobile app
10 Movies Filmed in Colorado
More From Power 102.9 NoCo - KARS-FM